Honey gold BBQ sauce is one of those sauces where you say "I'd eat this on anything." Whether it's wings, pulled pork, fried bologna - even soft pretzels - it can enhance pretty much any food.
There are a lot of recipes for this sauce out there, however, they mostly repeat the same ingredients - mine is a bit different.
What is Honey Gold Sauce?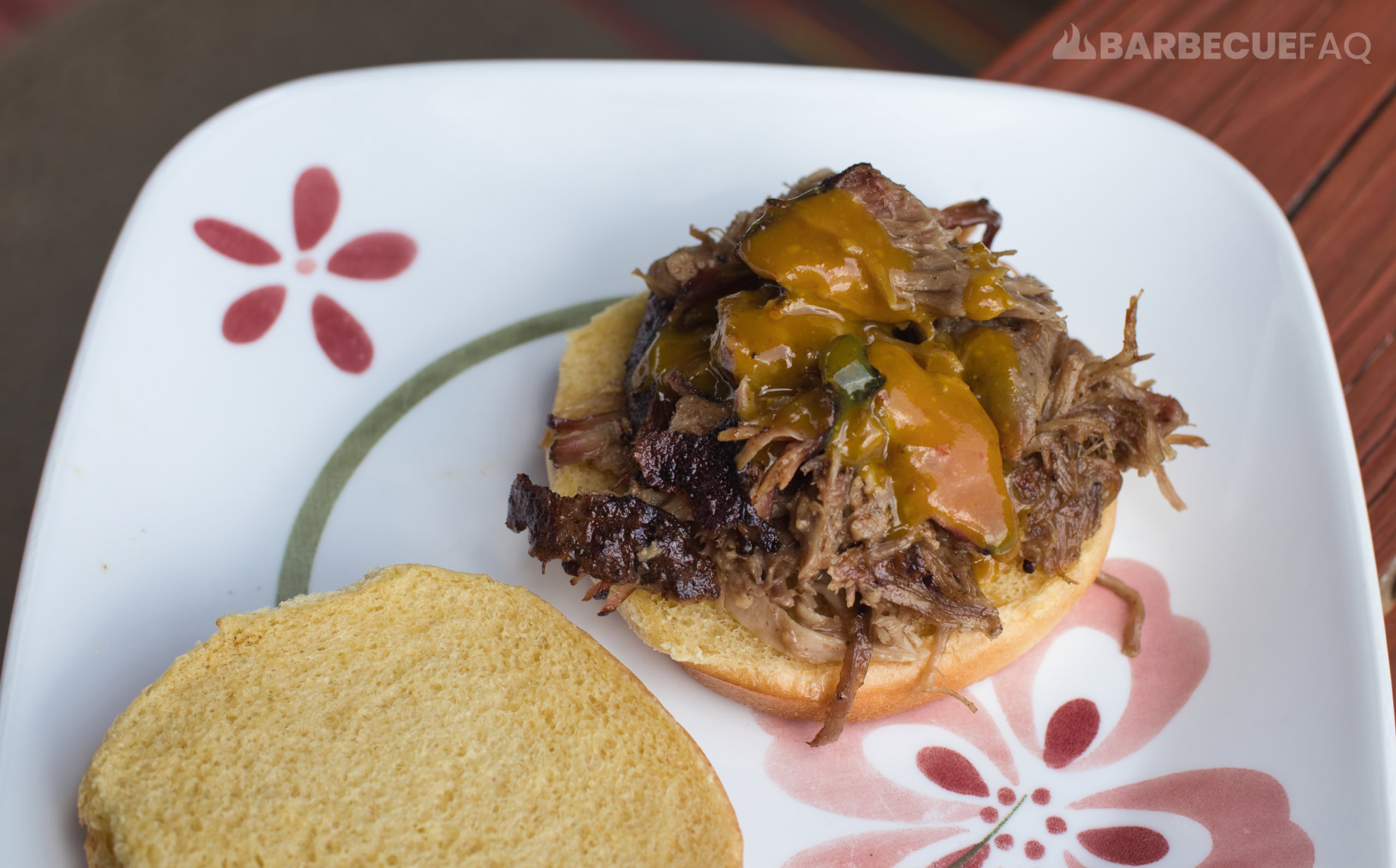 To start with, it should be noted that honey gold is not honey barbecue sauce.
Honey gold combines a number of different ingredients.
The base ingredient is yellow mustard (hence "gold") and the sweet ingredient is honey. There is also typically a spicy ingredient added as well.
Essentially, we get tang from the added vinegar and mustard, sweet from the honey, and heat from the hot sauce and chili peppers.
We're hitting a number of different taste buds here - the result is an awesome sauce that pairs well with just about any food.
Ingredients for Honey Gold Sauce
I've experimented with a number of different ingredients to make honey gold. Different types of mustard, honey, even chili peppers.
This is my personal recipe for Honey Gold:
3/4 cup yellow mustard (I used French's)
1/2 cup creamed honey (*more on this below)
1/4 cup apple cider vinegar
2 tablespoons ketchup (I use Heinz)
1 tablespoon dark brown sugar
1 teaspoon hot sauce (I use Frank's Red Hot)
1 teaspoon cobanero chili (*more on this below)
1 teaspoon porcelain garlic
So as we can see, honey gold is primarily yellow mustard and honey with a bit of heat from cobanero chili and hot sauce; The rest of the ingredients then help to round things out.
There are a few ingredients above that some folks might be skeptical of or might opt to not use, namely the Cobanero chili and Creamed honey.
Why Creamed Honey?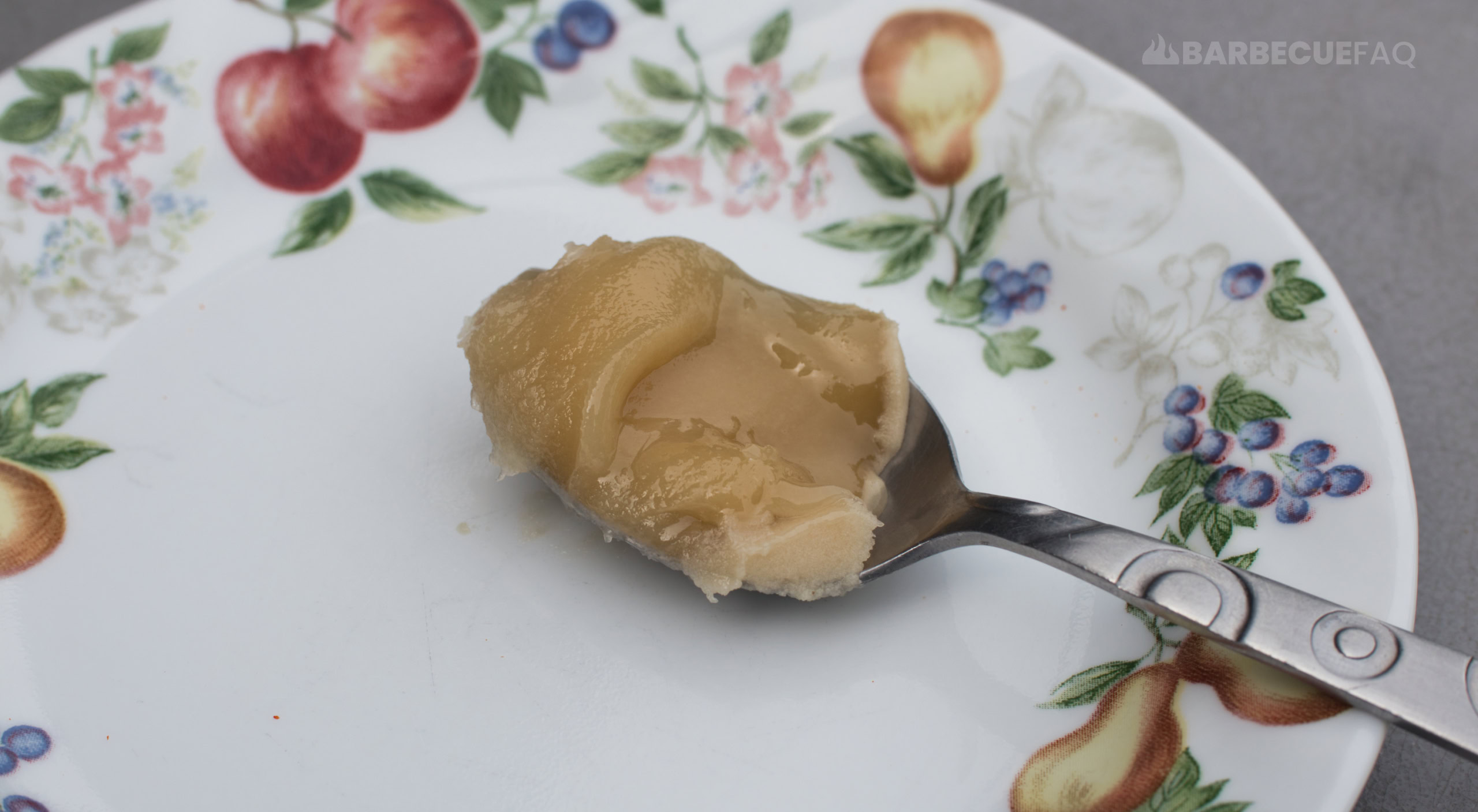 A lot of recipes will tell you to use "honey" but don't qualify what they're using. In almost ever case - based on pictures - they use filtered honey.
In my opinion, creamed honey works best when making sauces - whether it be hot sauce, barbecue sauce, or in this case Carolina gold sauce.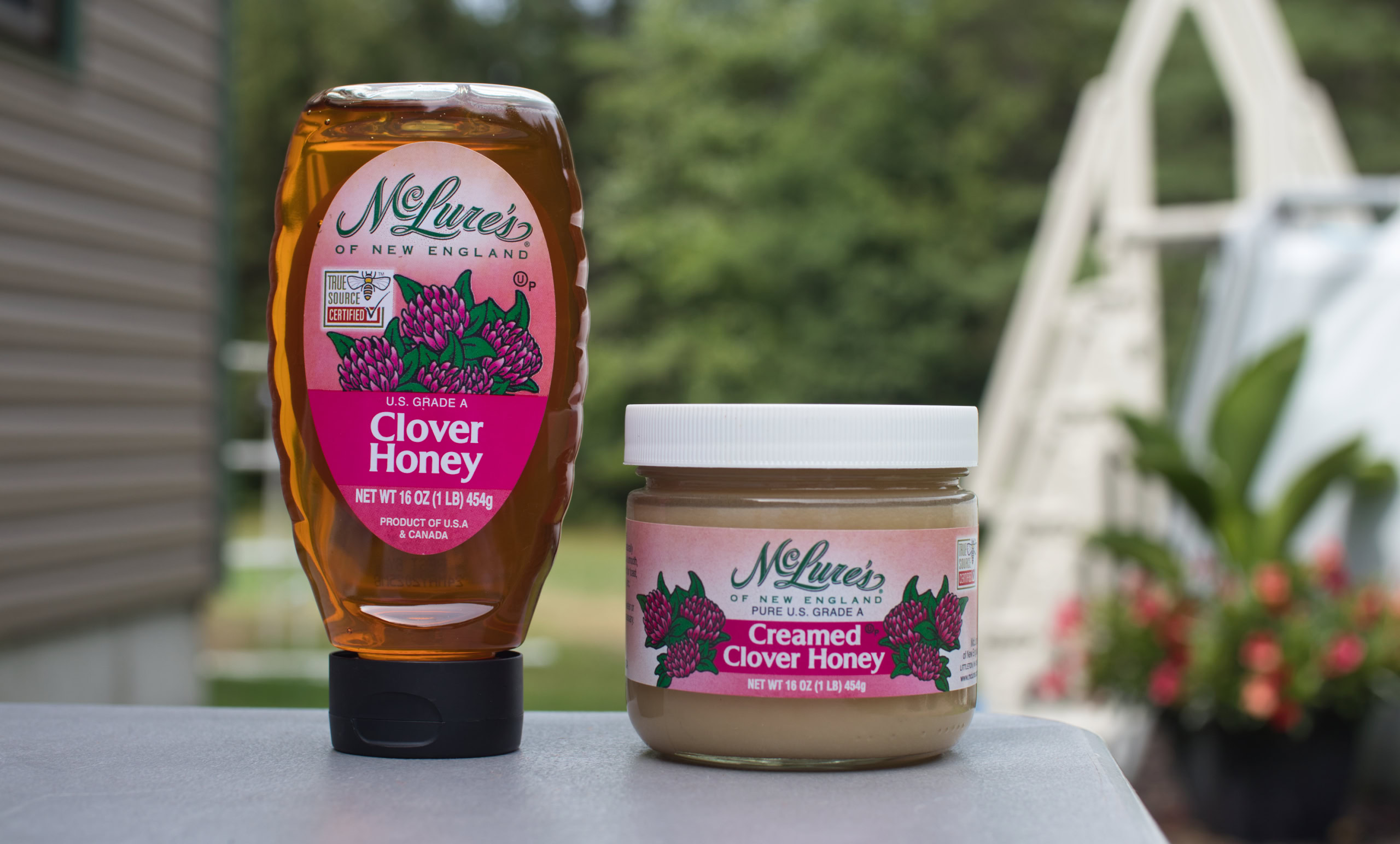 It's the same reason people add butter to barbecue and hot sauce for wings. When the butter is slowly incorporated with the sauce it adds a velvet, creamy texture. A lot of barbecue sauces are thin and the butter helps to tack up the sauce.
With that said, creamed honey or "whipped honey" doesn't contain "cream" or dairy. It's raw honey that has been allowed crystallize.
The biggest difference between filtered honey and creamed honey is the texture.
To sum things up: Creamed honey is thicker and creamier and is just as sweet as regular honey. It works particularly well when making sauces.
Why Cobanero Chili?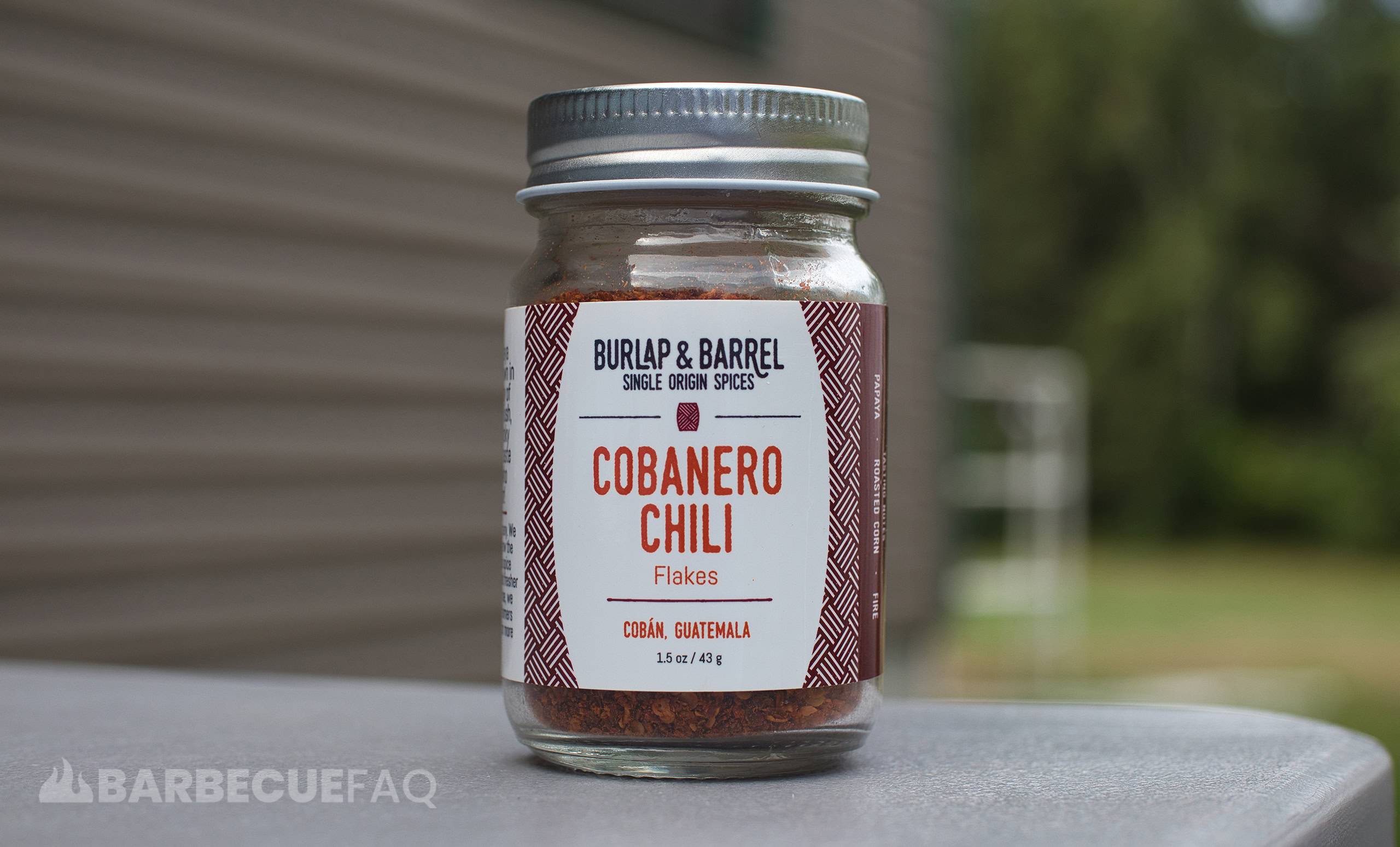 Almost every recipe for honey gold will include some form of heat component - typically cayenne pepper, red pepper flakes, or a hot sauce.
With that said if you can't find or don't want to buy Cobanero chilies, you can safely use cayenne or red pepper flakes.
I quite like spicy food but always find cayenne pepper to be sort of lacking when added to a dish. In this recipe I've tested using Cayenne and it's to the point where I can't even taste it.
Honey gold isn't meant to be a "hot sauce" per-se but it does have some form of heat. I've used Cobanero chilies for a few different recipes and I know it provides around the same heat (Scoville Units) as cayenne and is rather intense upfront but trails off.
The taste I could best describe as "smoky sweet" that's followed by an intense heat, that doesn't last long.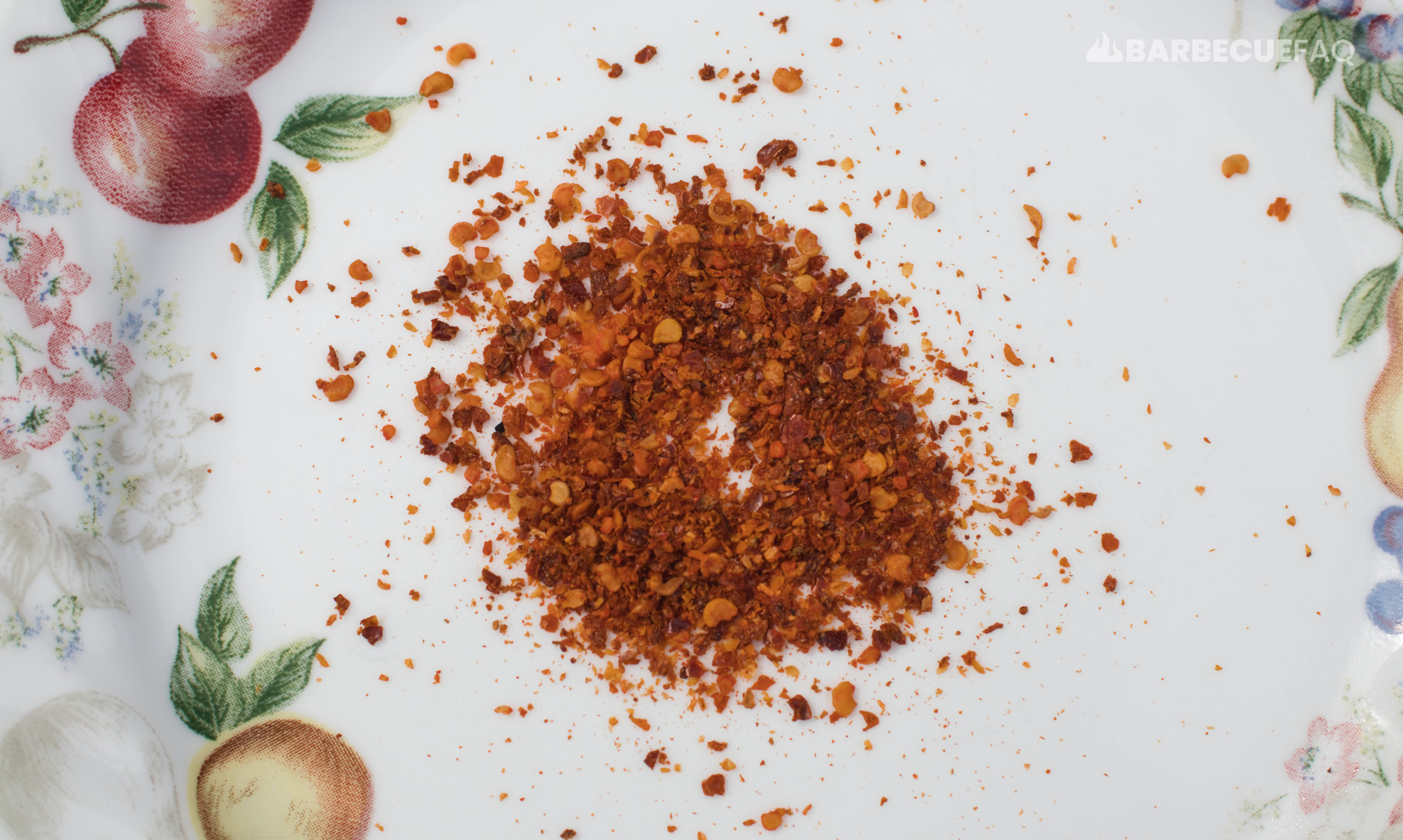 In my opinion, it offers the perfect amount of "pop" in terms of heat. It's just enough to let you know it's there but the vinegar helps to cut it off before it's overpowering.
To me, cayenne and red pepper flakes don't have these qualities.
If you're interested in trying Cobanero chili flakes, I get mine from Burlap and Barrel.
How to Make Carolina Gold Sauce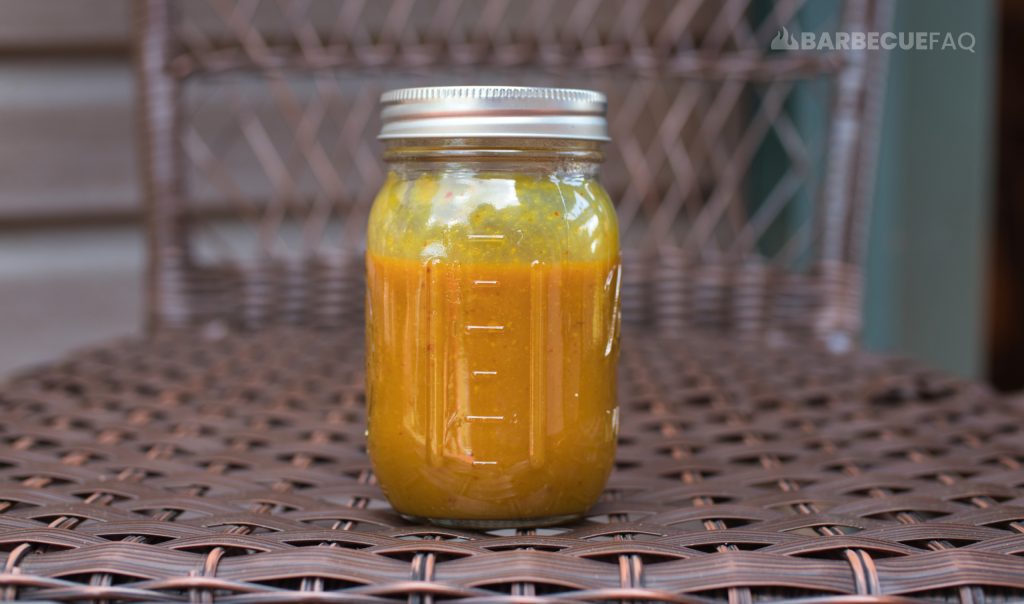 In order to make Carolina gold, you will need:
A medium saucepan
A whisk or something to mix the ingredients with
A mason jar or something to store the sauce in
Measuring cups and a tablespoon and teaspoon
Combine the above ingredients in the specified quantities in a medium saucepan.
Place on your stovetop at low/medium heat. Your goal is to slowly incorporate the ingredients and to dissolve the honey granules (if using creamed honey) and the dark brown sugar.
Once incorporated, bring to a boil and then reduce to a simmer.
Simmer for 5 minutes - whisking occasionally.
Allow the sauce to cool and serve.
When cooled you can also transfer the sauce to a mason jar or air-tight container to keep in your refrigerator for up to two weeks.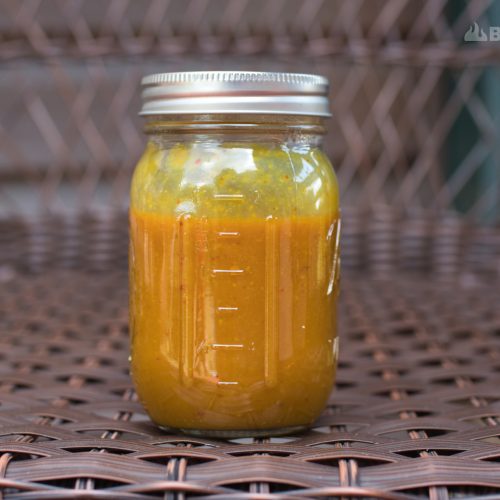 3/4

cup

Yellow Mustard

I used French's

1

cup

Creamed honey

1/4

cup

Apple cider vinegar

2

tbsp.

Ketchup

I used Heinz

1

tbsp.

Darkbrown sugar

1

tsp.

Hot Sauce

I used Frank's Red Hot

1

tsp.

Cobanero Chili

You can substitute Cayenne or Red pepper flakes

1

tsp.

Porcelain garlic

You can use regular granulated garlic
Combine listed ingredients in a medium saucepan at low/medium heat. Ensure the creamed honey and dark brown sugar have dissolved and all ingredients have been incorporated.

3/4 cup Yellow Mustard,

1 cup Creamed honey,

1/4 cup Apple cider vinegar,

2 tbsp. Ketchup,

1 tbsp. Darkbrown sugar,

1 tsp. Hot Sauce,

1 tsp. Cobanero Chili,

1 tsp. Porcelain garlic

Bring to a boil and then simmer for 5 minutes, stirring occasionally.

Allow to cool and enjoy! Transfer to a mason jar or air tight storage container to store in your refrigerator.