After being targeted by Porter Road's Facebook advertising/marketing efforts for over a year, I decided I wanted to give them a try; I've also been looking for a place to source new cuts of meat from so that I can write about them on Barbecue FAQ.
Porter Road is owned and operated by James Peisker and Chris Carter. They work with select farms and hand-cut every piece of meat at their Kentucky-based facility. Their butcher shop was/is a Nashville staple and in 2017 they opted to go online so that others can have access to quality meat.
Porter Road Review: What to Expect
Ordering from Porter Road is a fairly straightforward experience. However, if you've never purchased meat online, you may not know what to expect or even how it works.
Unlike other companies that sell meat, Porter Road does not allow you to schedule a meat delivery. They don't express why but I'm assuming it has to do with the availability of their dry-aged meat.
From browsing over the course of a month, I saw that their stock ran out daily. With that said, their inventory is also regularly updated. During the week I planned to purchase, I noticed that the Brisket (both trimmed and packers), Tri-tip, and Picanha seem to be out of stock the most.
Be sure to check-out my smoked tri-tip recipe with their Tri-tip!
Even for this order, I wanted to get one of their whole trimmed briskets but it was sold out when I went to pay. After waiting 2 days, their email notification system let me know it was in-stock and I paid for the order - the notification system is definitely a great feature.
Porter Road Shipping
Something I particularly liked when I ordered from Porter Road was how fast they got the order ready.
I bought a total of 8 things and I paid for the order November 9th at 3:05 PM. I was updated/notified via email at 5:06 PM that the order was on the way.
The order then arrived on November 12th - The day of delivery you're notified via their Shopify system that the order is on its way.
The package arrived via UPS; It was packaged in a recyclable cooler with 4 cold packs - 2 on the bottom of the meat as well as 2 on top of the meat. The cold packs do not make direct contact with the meat as they're wrapped in what appears to be brown, wrapping paper.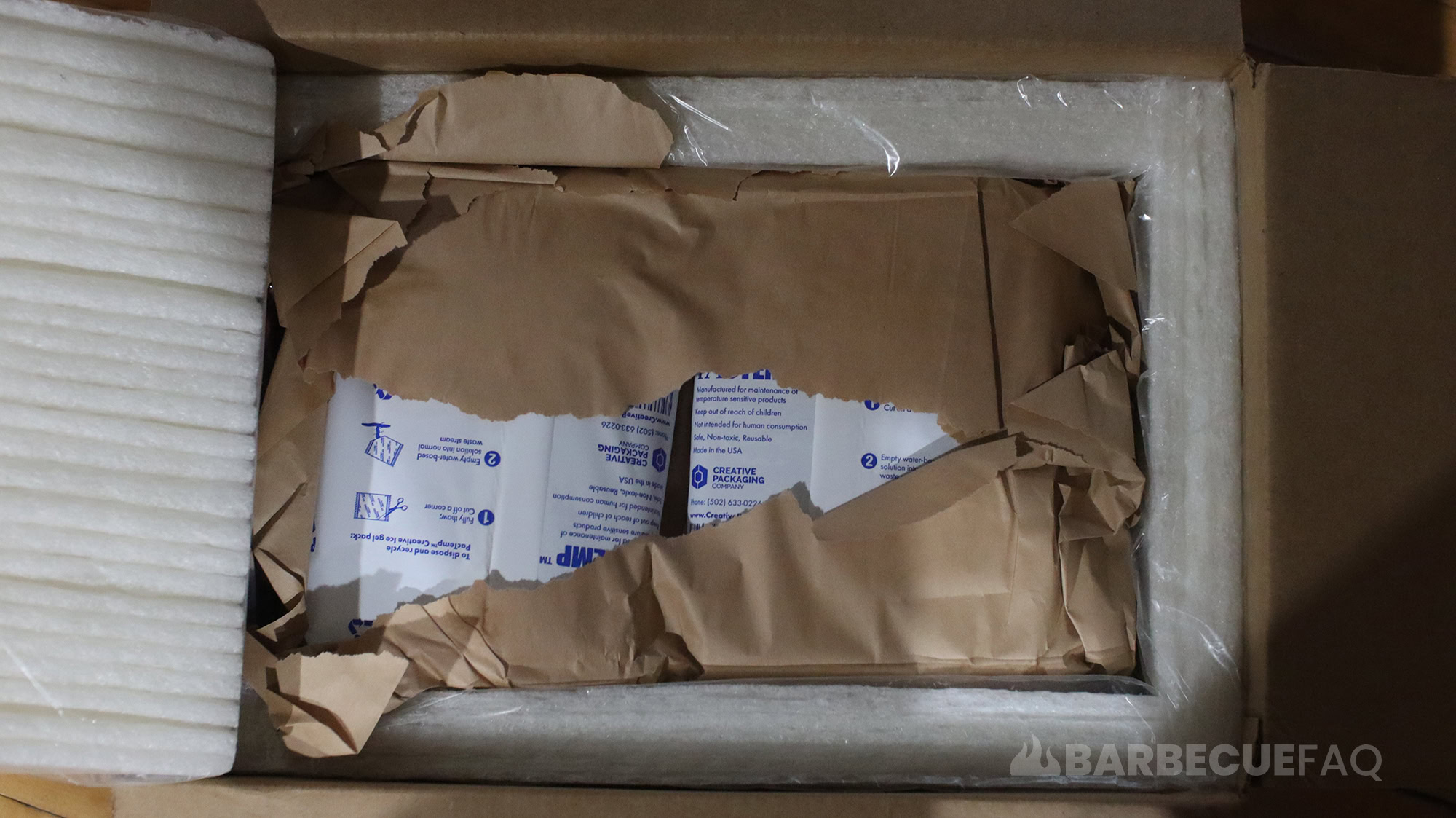 All items arrived cold to the touch and safe. I transferred 2 of the cuts to my refrigerator and the other 6 cuts to my freezer.
There's no way I would be able to cook and eat 7 cuts of a steak and a brisket on my own or in a timely manner without spoilage.
The Meat Arrives Ready to Use
Porter Road - unless otherwise stated - does not freeze their meat. This is because they want the meat to arrive at your doorstep as fresh as possible.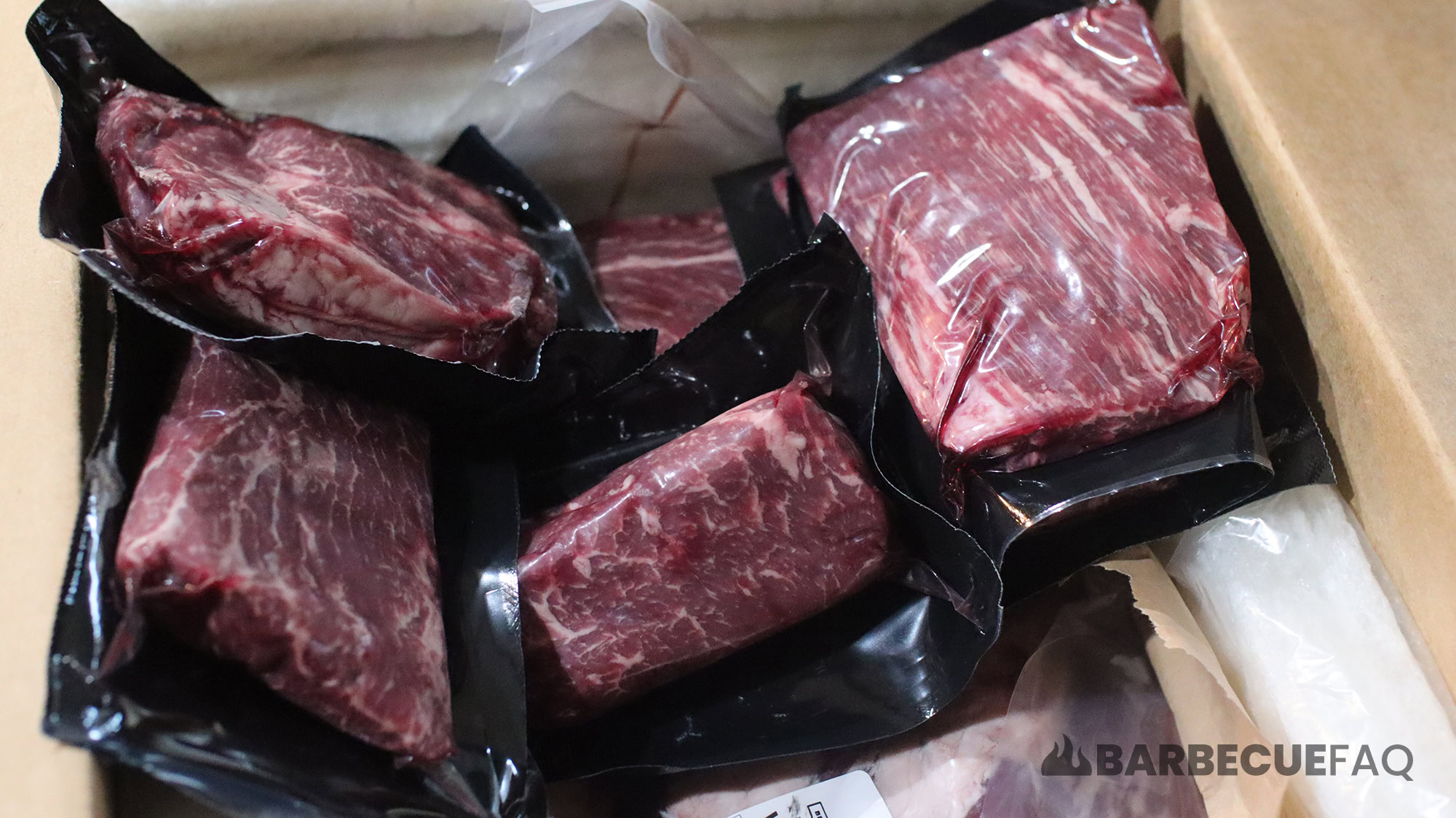 As meat freezes, the water in the cells will expand as it turns to ice crystals. As the crystals form they rupture these cells. When the meat is thawed, the ice melts resulting in a certain amount of liquid loss that will affect juiciness and flavor.
However, their meats are vacuum sealed which helps to prevent the infiltration of unwanted odors and flavors. The seal also creates an environment that is anaerobic - without oxygen. Oxygen causes chemical reactions inside of meat and when kept away from air, these changes are avoided/minimized.
Meaning, if you're not able to use the meat on that day or in the next couple of days - like me - you should freeze the meat to prevent spoilage.
I knew before writing this review that this topic would come up and wanted to be able to express my thoughts on it.
I put my Flat iron steaks in my refrigerator the day they arrived. I then dry-brined them with kosher salt and pepper and grilled them two days later for my Dad and myself. He prefers his steak rare, where-as I prefer my steak medium-rare; Both steaks were exceptional in terms of juiciness and flavor.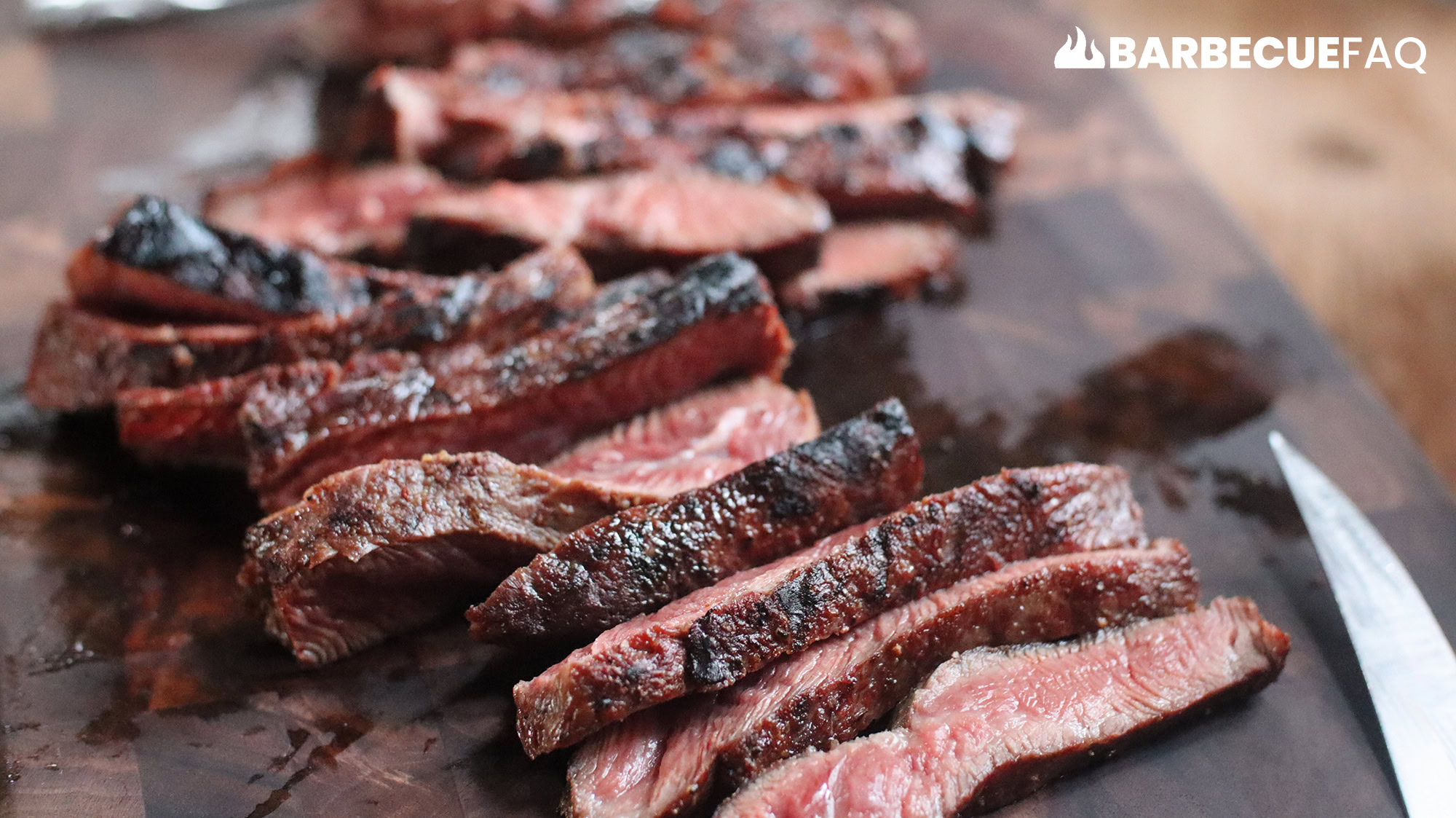 The next day, I took the blade steak out of the freezer and allowed it to thaw in my refrigerator. After allowing a day to thaw, I took it out of the vacuum packaging and salt and peppered the steak. I allowed the steak to dry-brine for two hours and then grilled the steak and shared it with my father again.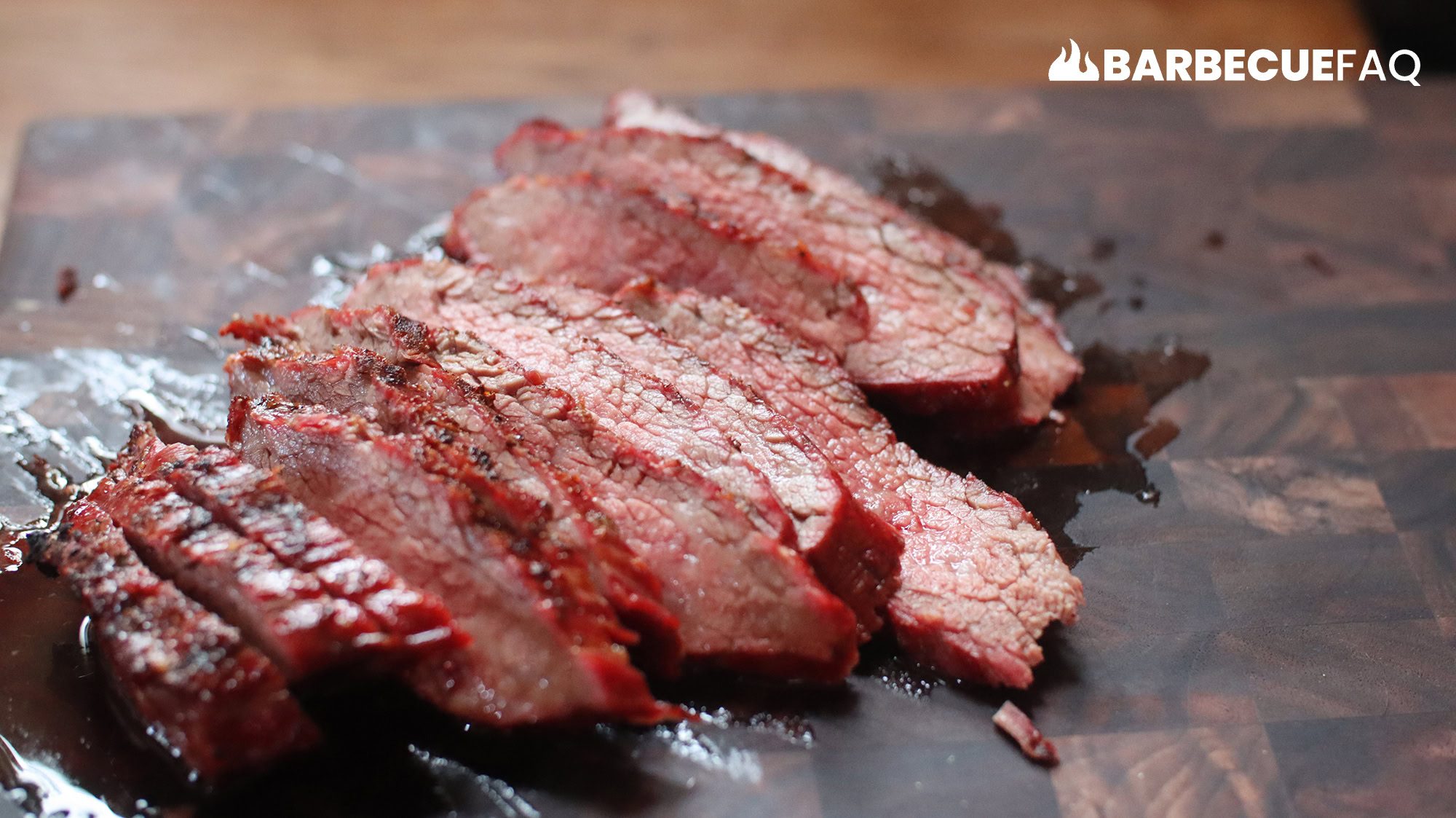 The "moisture loss" was super minimal. I'm not a person that really buys into the process of resting a steak, especially one that's 1/2 an inch thick, sliced thin, and against the grain.
My point in outlining the above is that you shouldn't be scared to freeze your meat if you can't use it right away.
Free Shipping?
The primary benefit of buying 8 items was that my order was obviously over $100 - meaning I received free shipping.
However, if I were to buy only one item, it almost feels like you're penalized - a more optimal word would be incentivized - to buy more.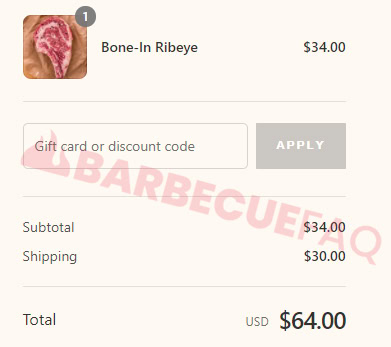 I'm not sure what goes into their shipping or even how much it costs to ship frozen goods but in comparison, I looked at a company like Snake River Farms where you can use either standard shipping or "express delivery" - there is literally a 1 day difference. Yet, both options are still cheaper.

Meaning, $30 (the cost of shipping) is essentially another item on Porter Road. Upon adding another item, you likely only need to spend another $20 to reach $100 or free shipping. In almost all cases, you're better off buying enough meat to reach free shipping.
Like I said, incentivized is definitely the more optimal word here.
Porter Road Meat Selection
Something I particularly liked above Porter Road was that they have a good selection of cuts for a variety of different animals; Particularly for beef. This is because Porter Road practices whole animal butchery - meaning, nothing goes to waste. Again, they also run out daily and restock Monday - Friday.
A lot of the cuts they sell I don't have access to where I'm from. I also don't have a butcher near me that can cut them up.
Their current selection includes beef, pork, lamb, chicken, and sausage.
I will note, the main reason I opted to go with only beef cuts is because I've never noticed a difference between my grocery store's pork and chicken and online butcheries (besides price). Simply put - in my opinion - chicken is chicken and pork is pork.
Keep in mind though, Porter Road's prices for these types of meats are still fair - again though, shipping cost obviously becomes a factor.
Grading?
Porter Road does not grade their meat. However, this practice is not uncommon for online meat delivery services or independent butcheries.
Below is an image of their brisket's marbling - which is fantastic.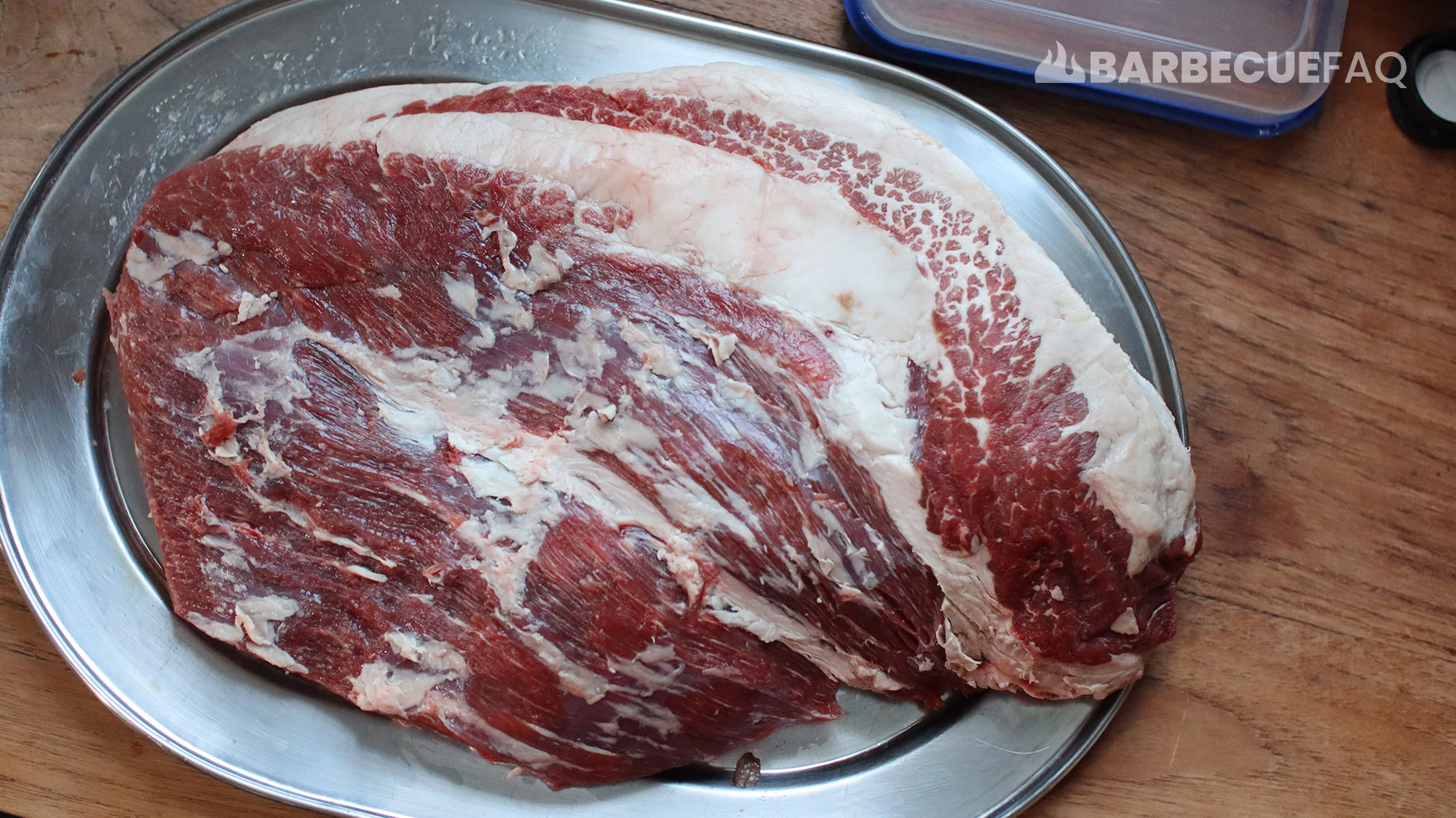 In the United States, grading is voluntary, where-as inspection for "wholesomeness" is mandatory as per the United States Department of Agriculture. Wholesomeness is paid for by Tax dollars, where-as grading is paid for the meat producers/processors.
Meaning, meat producers like Porter Road and their constituents are required to have their meat inspected for wholesomeness. Where-as they likely save their customers and/or themselves money by not having their meat USDA graded.
To quote their frequently asked questions page:
"...we do have a USDA inspector on-site every single day to ensure proper meat handling...Due to the small size of our farms and processing operation, we do not get all of our beef graded. When our farmers have opted to grade their meat, it has come back as either Prime or Choice Plus."

Porter Road
Rather, they go based off of word-of-mouth for the quality of their meat. As someone who has now purchased and cooked with their meat, it's great.
Final Thoughts
All things considered, Porter Road is definitely worth giving a shot. So far I've been really impressed with the three steaks I've grilled. For what it's worth, my father also approved of his Flat Iron too.
While I do have some issues with the shipping costs, I get that they have to operate a business. Granted, I'd wager to say that most folks that are buying meat online are apt to buy larger cuts like Brisket, Tri-tip, and Picanha; Hence why they're sold out the most.