When I first found Wild Fork Foods, I was in the market for some beef short ribs. Where I'm from in New Hampshire (USA), I can rarely find chuck short ribs, let alone plate short ribs.
To be frank, I was pretty shocked at their low pricing for USDA Prime grade meats and thought it might too good to be true - Needless to say, I was wrong.
I've since bought 3 times and have been impressed each and every time.
To Preface This Review
Wild Fork Foods does not have an affiliate program, meaning I make no money from this review.
I only say this because unlike a lot of other people who do "reviews" online, I actually am buying, smoking/cooking, and eating the food I buy from these folks. I'm not here to "bait and switch" you into buying from another meat supplier simply to monetize your click.
I whole-hardheartedly believe that Wild Fork Foods offers some of the most competitive pricing for meat online. Their pricing is on-par, if not lower than some grocery stores.
They're also my go to now for USDA Choice Beef Briskets - mainly because I can't get whole packer briskets where I'm from.
Wild Fork Foods Review
This review is based on several experiences through Wild Fork Foods.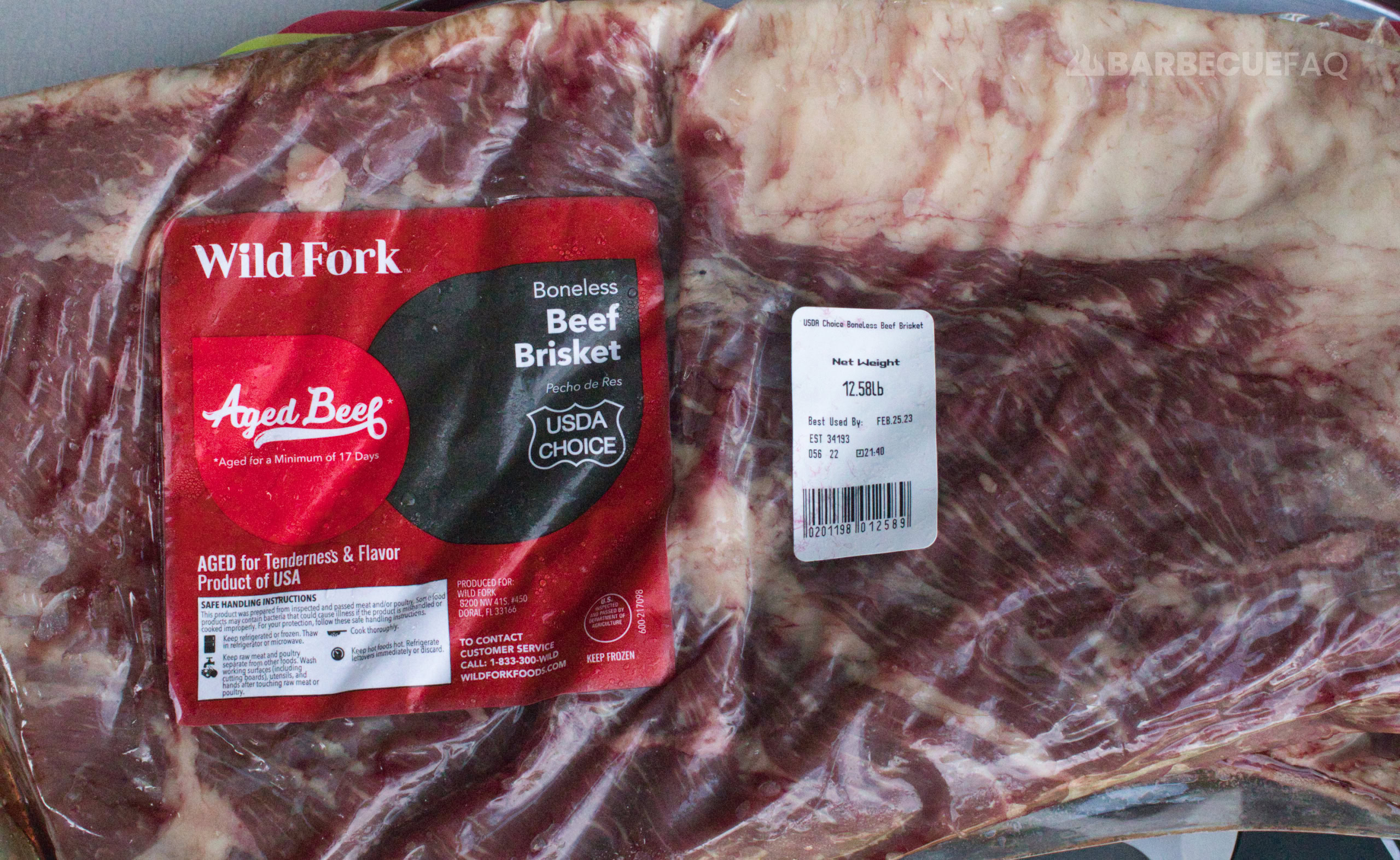 My first purchase from Wild Fork Foods was on February 28th, 2022 for two cuts of meat:
USDA, Prime Bone-in beef Short Plate Ribs
USDA Prime Beef Tri-tip
My second purchase was on June 2nd 2022 for four cuts of meat:
USDA Choice Beef Whole Brisket
USDA Beef Thin Top Round Steak
Beef Eye of Round Roast
USDA Choice Beef Picanha
My third purchase was June 17th 2022 for one cut of meat:
As you can probably tell, I'm mainly after beef cuts. With that said, Wild Fork Foods has a huge selection of meat and seafood (more on that below).
I should also mention that I'm from New Hampshire (close to Maine) and don't really have a hard time sourcing quality seafood.
As I've also mentioned in my reviews of a few other online butcheries, I don't find there to be a huge difference between Poultry and Pork. I mean there's kind of a huge reason for why the USDA doesn't find it necessary to grade them.
Meaning - chicken is chicken and pork is pork; At least, that's my experience. Even with certain species of pig like Kurobuta, I've never tasted a difference.
Wild Fork Foods Shipping
If you've never bought meat online, you may not know what to expect.
Shipping via Wild Fork Foods is fairly quick. Essentially the order ships the same day or the next day - on check-out you're also given a few days to schedule your delivery.

You're then provided a confirmation email stating your estimated delivery date. On the day your order ships, you're sent another email with a tracking code.
It should be noted - your first order on Wild Fork Foods is shipped free. Subsequent orders will charge shipping, which can be rather expensive ($19.95 per order).
With that said, their Premium Membership is only $29/yr which allows for Free Shipping on all orders above $35. I'd wager to say that's a pretty great deal all things considered - especially with the meat prices being way less expensive than most other online meat suppliers.
Wild Fork Foods Ordering Process
Something I think a lot of people - for lack of a better word - suck at, is reading.
I've seen this across a number of reviews for Wild Fork Foods that people are reporting they're being charged an amount more than anticipated on their method of payment.
To that I say - you're quite literally told this at checkout; It's in no way, shape, or form hidden.
To copy and paste the message that's in bold, red, italicized text:
"Please note that many of the products we sell are variable in weight and your card will be temporarily authorized for an amount that is higher than your cart total above. Once we select the product(s) that will be shipped, your credit card will only be charged for the correct weight of the items picked."

Wild Fork Foods
Cuts of meat aren't standardized weights. They're also not listing individual cuts of meat like a catalogue. You're also not a deli counter telling the employee - "I'll take X lbs of meat."
To use my orders as an example:
When buying brisket I know the weight can range from 8-20 lbs for a whole packer brisket.
When buying the meat I did, I read the same text on the screen and knew that they'd pick whatever brisket was available and send it to me.
My card was authorized for a greater amount than listed - as expected.
When the final cut was chosen, I was charged for the amount based on the price per pound stipulated on their website.
Meaning, the 12.58 lb choice brisket they sent me was $4.48/lb or $56.36. The exact price per pound at the time of checkout.
I've noticed what Wild Fork Foods tries to do is overestimate for folks that have a hard time understanding or reading the conditions they're agreeing to. Meaning, they lean towards the heavy end of the weight spectrum of 15 lbs vs going low at 10 lbs.
This way people have a hard time complaining when they're being charged an amount lower than the estimated one.
Something else I wanted to add too is that the Choice grade briskets are untrimmed - which is cool because I like to do my own trimming.

However for something like Prime where you're paying more, most folks don't want to pay for fat. The prime brisket I received was partially trimmed by Wild Fork Foods. Meaning, they say YOU money.
Wild Fork Food Packaging
The meats from Wild Fork Foods come frozen, in an insulated cooler, with pre-packed dry ice.
Here's the first package I received:
Here's the second package:
Here's the inside of the first package:
Here's the inside of the second package:
Of the three times I've ordered all the meat remained frozen throughout their journey. More than enough pre-packaged dry-ice was provided and none of the seals on any of the meats were broken.
How Wild Fork Freezes Food
The biggest qualm you'll find that people have with frozen meats is that it has the potential to diminish quality due to the crystallization of water within the meat.
These ice crystals form sharp edges which can expand into surrounding tissues and rupture cell walls. The water outside of the cell wall freezes first and then leeches water.
When thawed/defrosted, the meat will lose moisture and juiciness.
In order to combat this issue Wild Fork Foods blast freezes their food.
The meat is blast frozen at peak quality and is kept frozen throughout the supply chain. They're also blast freezing to help cut down on food waste.
I will say, there is definitely less purge (mixture of water and myoglobin) inside the vacuum sealed package when defrosted. Meaning, their strategy of blast freezing definitely works as intended.
Wild Fork Foods Meat Selection
Where I'm from in New Hampshire I have a very - and I mean a very limited meat selection.
For some perspective: One of my best friends is a Manager of one of biggest Grocery stores in our area. Their store features one of the only butcher shops in a 100 mile radius. They butcher entire steers but still have to sell what's popular in our area.
I can't even get a packer brisket or short plate ribs, let alone other fancy cuts like Picanha or Tri-tip.
To quote one of the meat cutters:
"Regrettably, we don't stock packer briskets solely due to consumer preference in our area and to make things as easy as possible for consumers."
Granted, barbecue is definitely becoming more mainstream. Maybe packer briskets will make their way up North due to demand but I doubt it.
For now, Wild Fork Foods is sort of a saving grace for me.
Wild Fork Foods offers the following:
Beef
Poultry
Pork
Seafood
Lamb
Specialty meats - Bison, Goat, Boar, Elk, Veal, Yak, Duck, Venison, Alligator, and Rabbit.
As well as a variety of other food - vegetables, soup, etc.
Their selection is super impressive and their price points are overall quite fair - especially when compared to your grocery store or wholesale stores.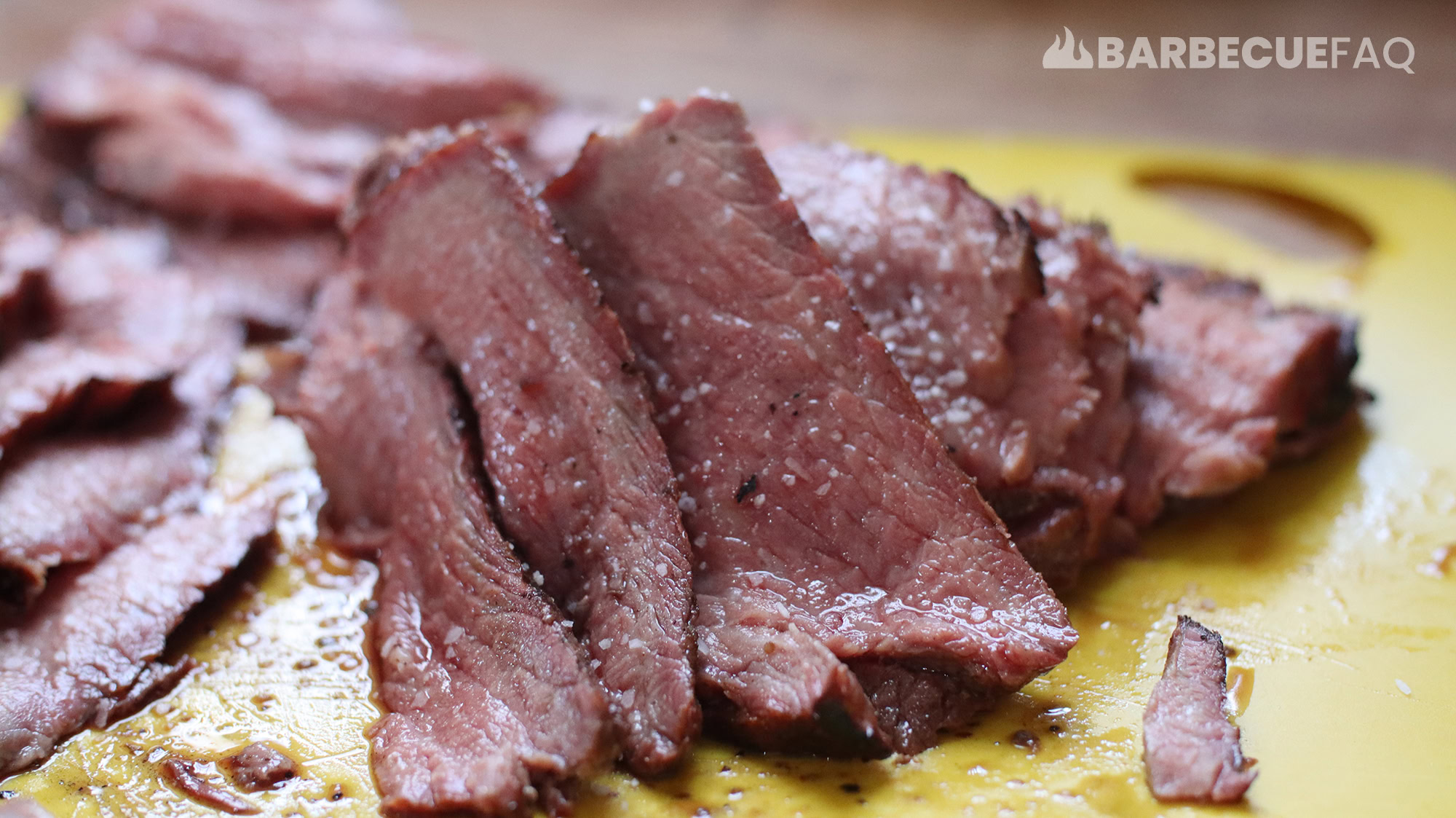 As I noted above, I don't personally think there is a huge difference between chicken and pork.
That's a big reason why I all my orders from Wild Fork Foods have been Beef cuts.
Is Wild Fork Foods Good?
Something being qualified as "good" is pretty subjective.
With that said, based on my 3 experiences with them, I'd feel safe recommending Wild Fork Foods to Friends and Family.
I actually already have.
Something I will say is that the reviews on the platform feel genuine too. If there is a product that people say they don't care for, more often than not, they'll let you know.