While properly smoked pulled pork already has tons of flavor on its own, a finishing sauce can help to further enhance flavor and compliment the fattiness, saltiness, and the smokiness of the meat.
What is a Finishing Sauce?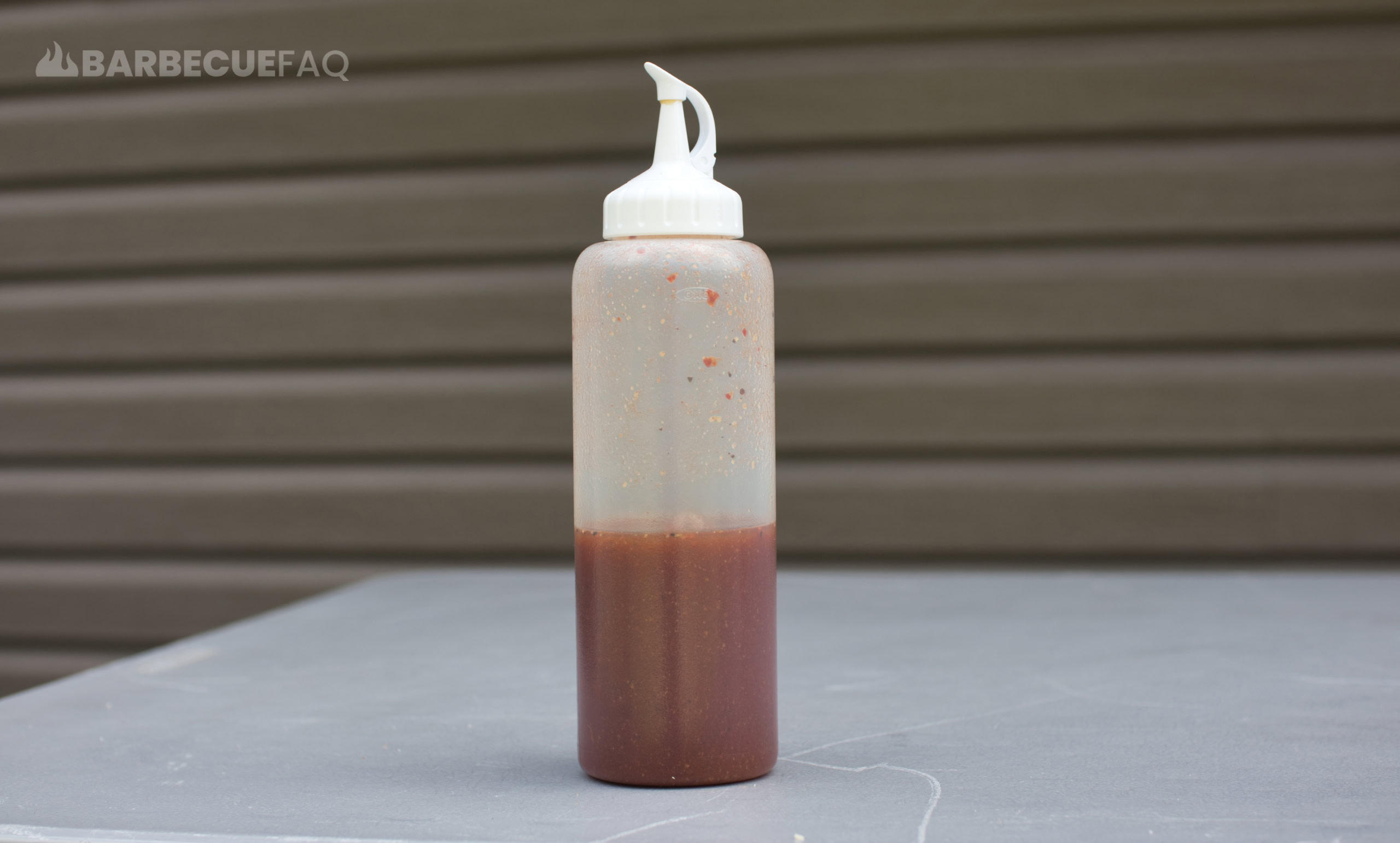 At a super basic level, a finishing sauce for pulled pork is as simple as two ingredients:
Some form of acid: Like apple cider vinegar, distilled white vinegar, or lemon juice
Some form of heat: Like hot sauce or chili flakes
That's it.
You get a little bit of tang from the vinegar and a little bit of heat from the hot sauce. You can certainly get creative with your finishing sauce but really most recipes will boil down to those two ingredients.
With that said, there are also a few different types of finishing sauces you'll find.
Types of Finishing Sauce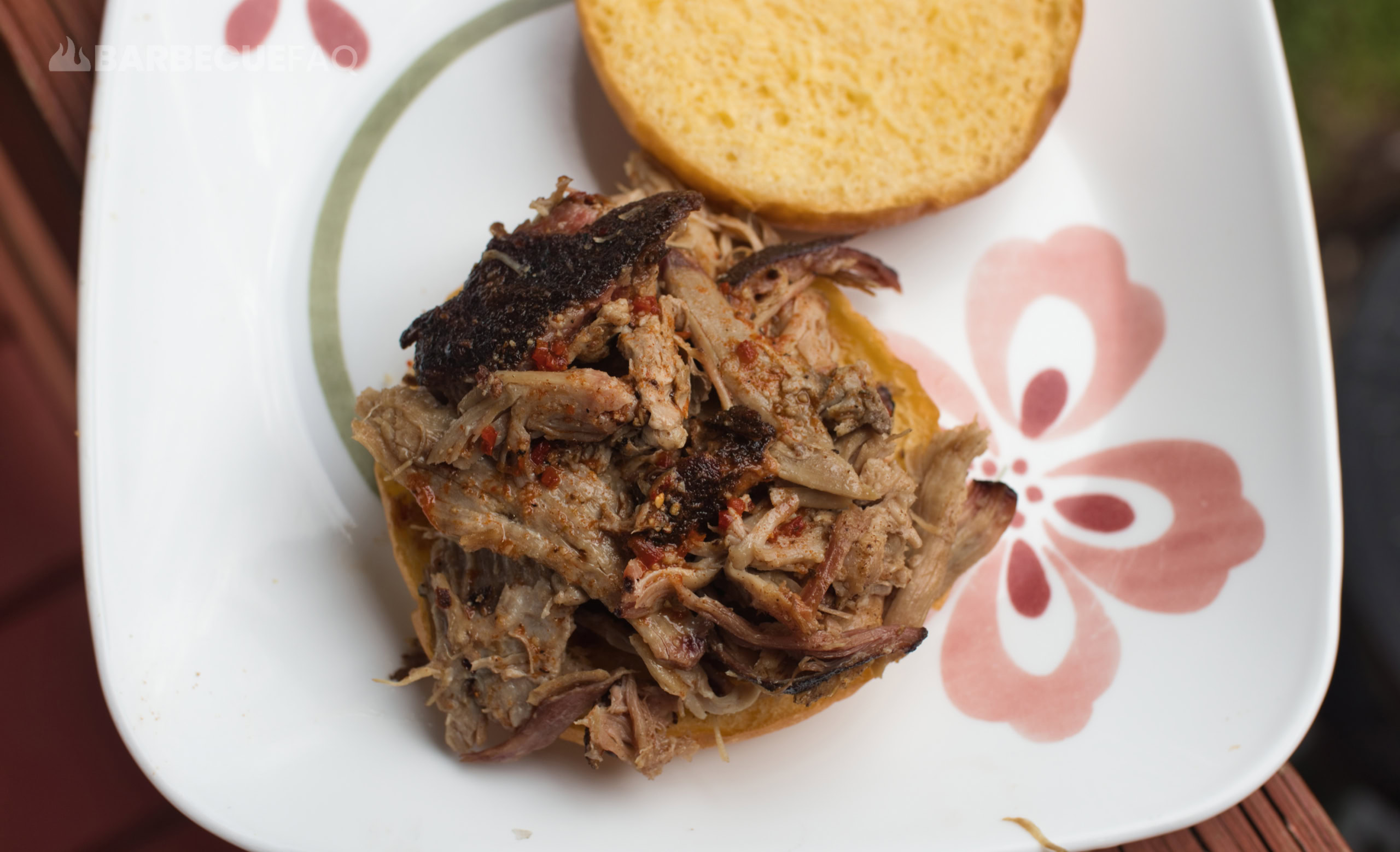 The type of finishing sauce you use will depend on where you're from and what YOU prefer.
My preference swings towards vinegar-based sauces. However, I do love mustard-based finishing sauces too.
Remember, a finishing sauce is any sauce that's applied to meat after it's been cooked.
Just to quickly break these down:
Vinegar-based: In terms of being traditional when it comes to pulled pork, a thin vinegar-based sauce is the most common - especially in places like North Carolina.
Mustard-based: Typically uses a yellow mustard (which is primarily vinegar) as a base and is common in South Carolina and Georgia; These places call it "Honey Gold."
Molasses-based: These sauces are much thicker than vinegar and yellow mustard-based finishing sauces. They're essentially your stereotypical barbecue sauce you'll find in a grocery store.
If you're interested in a Mustard-based finishing sauce, be sure to check out my recipe for Carolina Honey Gold (pictured below)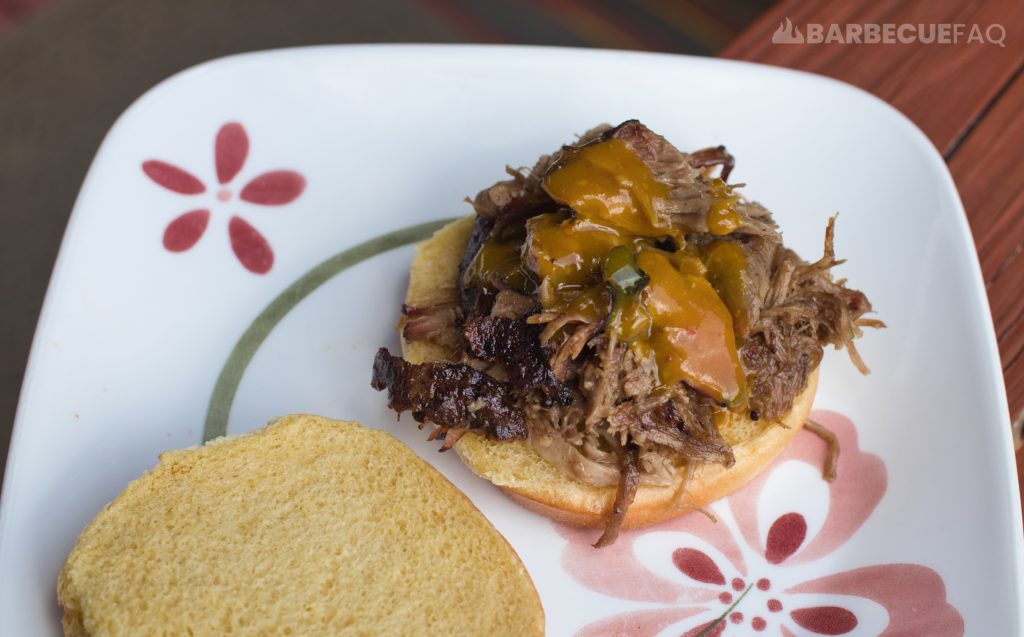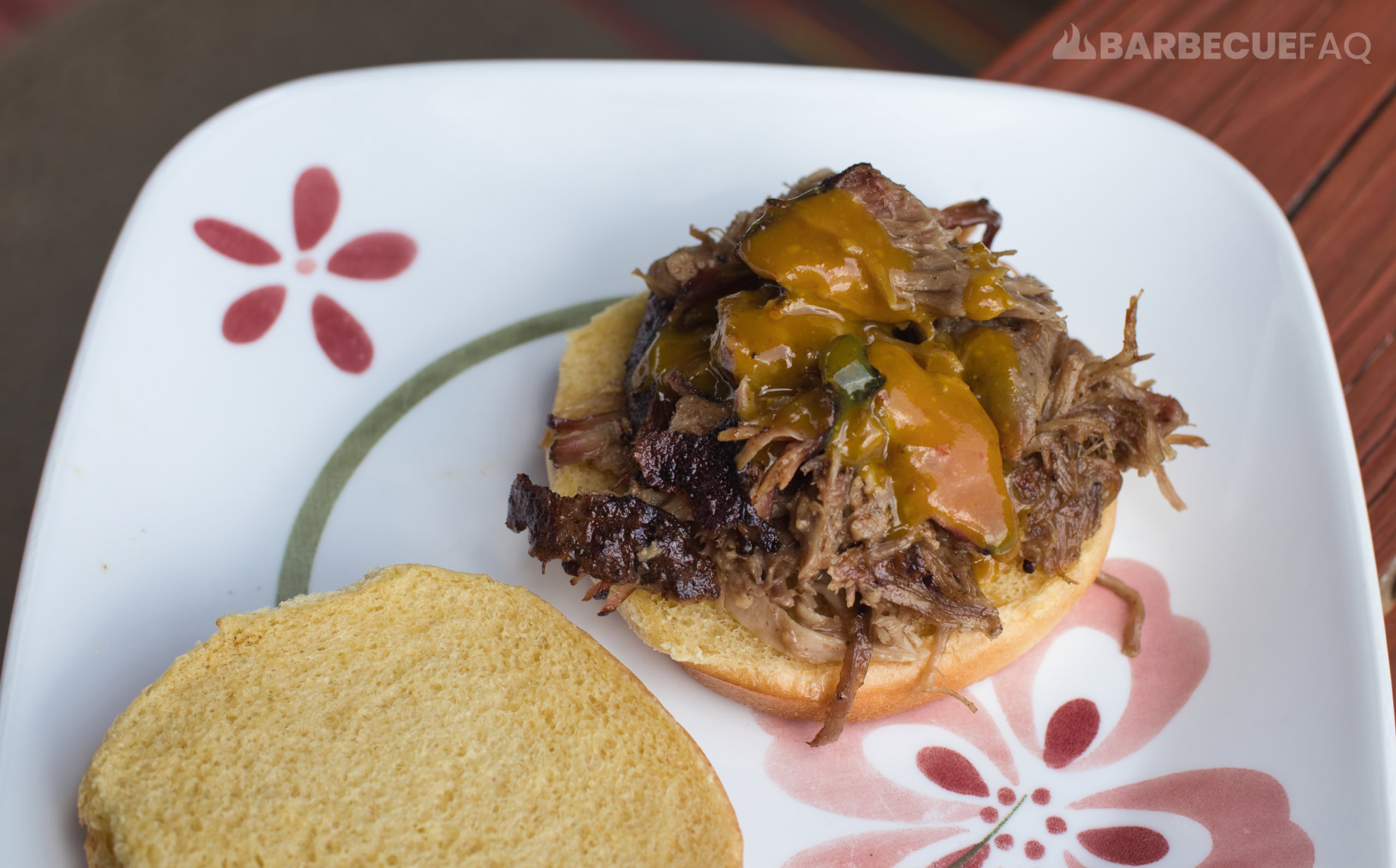 Finishing Sauce Ingredients
What I like to do is add ingredients from my pork butt dry rub and include those in small quantities just for an added pop of flavor.
This further builds off the flavors of my bark and the vinegar and heat help to cut through the rendered fat and salt.
The ingredients are as follows:
1/2 cup of Apple Cider Vinegar
2 teaspoons Porcelain Garlic (or Granulated garlic)
1 teaspoons Freshly cracked black peppercorns (not 16 mesh)
2 tablespoons turbinado sugar (or dark brown sugar)
1 teaspoon Red Jalapeno flakes (or Red pepper flakes)
1 tablespoon sweet paprika (I avoid most store brand paprika).
Rather than simply using hot sauce, I like to go the route of hot chiles and freshly cracked peppercorns. These combined with the vinegar tend to pair really well.
If you don't have either, use whatever vinegar-based hot sauce you have and use about 1/4 cup in the recipe above. I typically have Frank's Red Hot in my refrigerator and it's distilled vinegar-based.
How to Make My Pulled Pork Finishing Sauce
Making this finishing sauce is fairly straight forward, you will need:
A medium saucepan
A whisk
A squeeze bottle, or airtight container
Measuring cups and a tablespoon and teaspoon
Combine the above ingredients in the specified quantities in a medium saucepan.
Place on your stovetop at low/medium heat. Your goal is to slowly incorporate the ingredients and to dissolve the turbinado sugar.
Bring the mixture to a simmer and simmer for 5 minutes.
Once everything is incorporated, allow to cool and transfer to a squeeze bottle or air tight container (like a mason jar).
This mixture can then be refrigerated for up to 1 week.
Note: Before using, shake the bottle. The solids, like the cracked peppercorns and red jalapeno flakes, will settle to the bottom.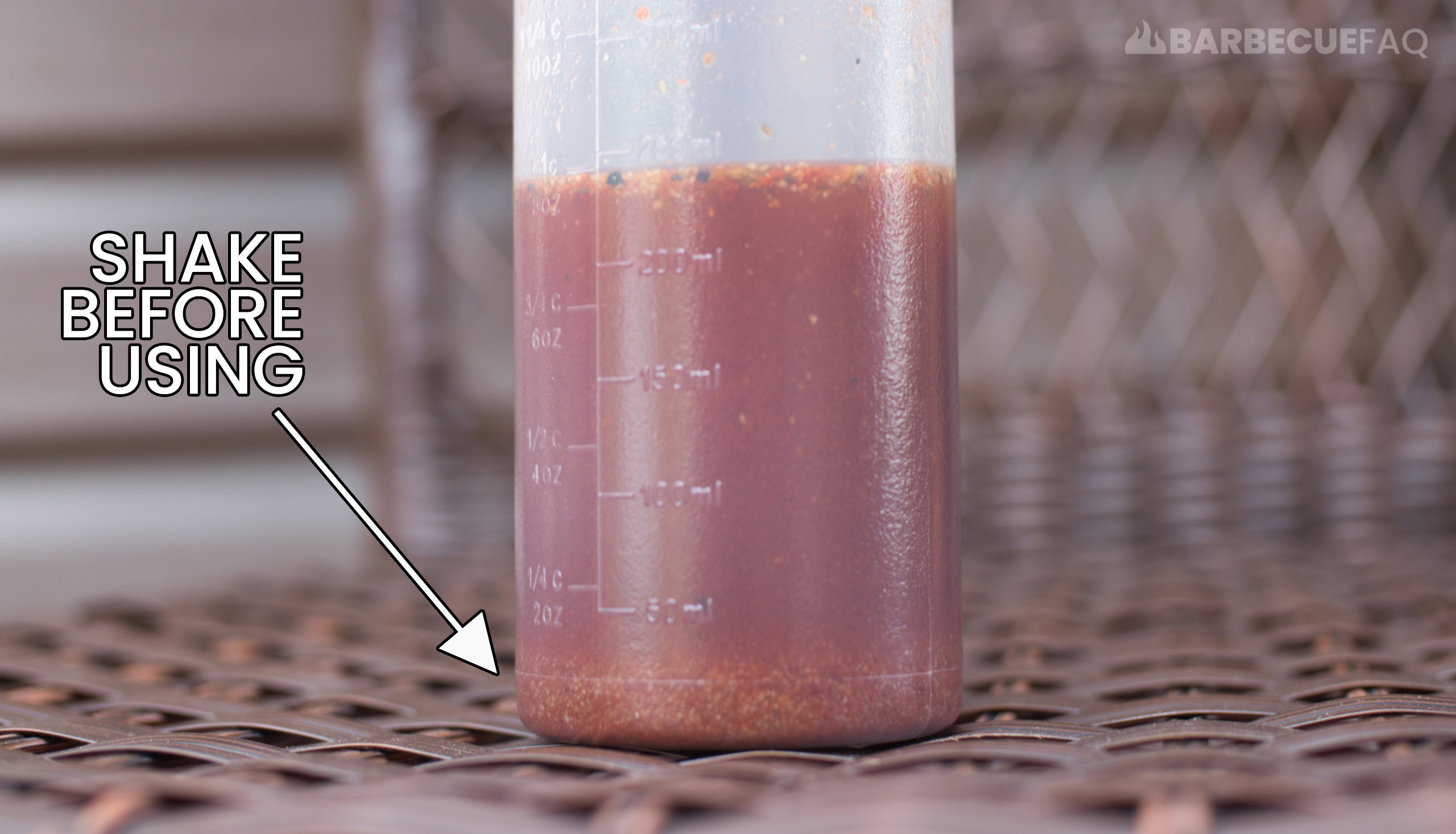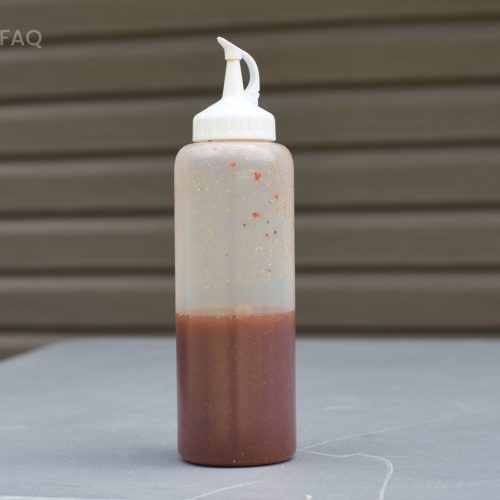 1/2

cup

Apple cider vinegar

2

tsp.

Porcelain garlic

You can substitute granulated garlic

1

tsp.

Freshly cracked black peppercorns

2

tbsp.

Turbinado sugar

You can substitute dark brown sugar

1

tsp.

Red jalapeno flakes

You can substitute red pepper flakes

1

tbsp.

Sweet paprika
Combine listed ingredients in a medium saucepan at low/medium heat.

1/2 cup Apple cider vinegar,

2 tsp. Porcelain garlic,

1 tsp. Freshly cracked black peppercorns,

2 tbsp. Turbinado sugar,

1 tsp. Red jalapeno flakes,

1 tbsp. Sweet paprika

Bring to a simmer and simmer for 5 minutes, ensure that the sugar has dissolved.

Allow to cool and enjoy! Transfer to a squeeze bottle or air tight container.
If you don't have Red Jalapeno flakes or Red pepper flakes, use 1/4 cup of whatever vinegar-based hot sauce you have on hand. If I didn't have either, I'd likely use Frank's Red Hot as I almost always have it in my refrigerator (distilled vinegar based).