The main reason I purchased the Grilla Grills Silverbac was the owners, more specifically Mark Graham aka "the bald guy in the videos," as Grilla puts it.
I've been doing BBQ for a long time and seeing how Mark interacts with his customer-base and reading the positive customer-support experiences had me sold (I'm talking about User Comments on their videos, not testimonials on their website).
In an age of marketing gimmicks, it's hard to wade through the endless number of companies that pump out inferior products. When you combine engineering prowess (materials and construction) with customer service from people who actually care, you get a superior product.
A number of brands in this industry will start off right only to end up mass producing products made of lower quality materials and then outsourcing their customer support to people who don't know the ins and outs of the product.
Grilla Grills is different. In a good way.
What Comes Packaged?
At the time of writing this, Grilla Grills featured five different cookers:
Chimp
Grilla
Kong
Silverbac (Alpha)
Silverbac AT (New)
Note: When I purchased my Silverbac in February 2020, the All Terrain model for the Silverbac did not exist. This review is based on the Silverbac Alpha.
SilverBac: Technical Specifications
Height: 51 in.
Width: 47 in.
Depth: 22 in.
Weight: 170 lbs
Hopper Capacity: 20-lb
Total Cooking Surface Area: 692″ square inches

Main Cooking Area: 507″ square inches
Upper Cooking Area: 185″ square inches (removable)

Temperature Range: 180°F to 500°F in 5-degree increments
Power: 120 Volt 50/60hz
Materials: Heavy-duty steel construction
Warranty: 4 Year Limited Warranty from purchase date. See their warranty details here: Manual PDF
What to Expect
Upon purchasing the Silverbac, you're sent an email telling you what to expect. You're given a delivery estimation and you're told that you'll be called to schedule an appointment with the Freight Carrier (based on the Grilla you buy).
You're also given information about shipping damages and what to do if you discover damages upon arrival.
Here is said email: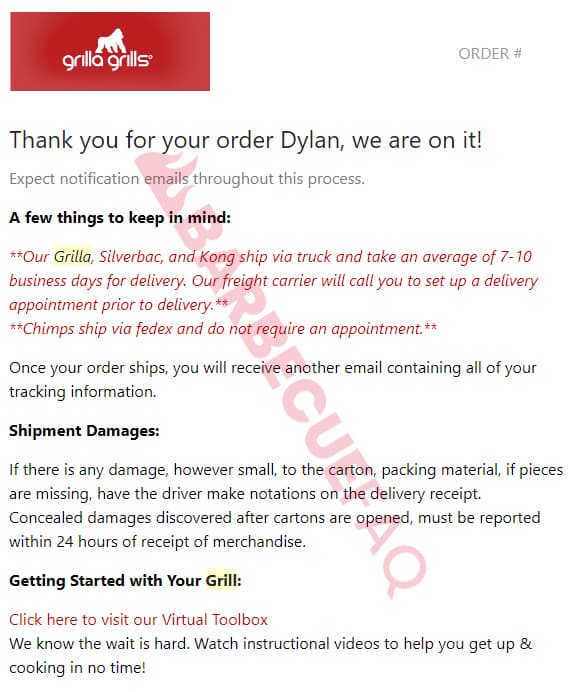 Three days later, Grilla Grills emailed me and told me that "The last item from your order is in for shipment!"
Again, Grilla reiterates:
Upon arrival at the local hub, they will call to schedule delivery
A person authorized by you, must be on hand to receive the product
The grill will arrive on a pallet and be delivered to the end of the resident's driveway
A few days later the freight carrier gave me a call and we scheduled a delivery date.
The freight carrier arrived on-time and the Silverbac showed up as expected; On a Pallet, delivered to the end of my driveway. After chatting with the Driver for a bit about what Pellet grills were, I used my two wheeler and brought it back to my Barn, pallet and all.
From there, I disassembled the box it came in and laid out the parts. I'm rarely impressed with how manufacturers package products but Grilla Grills impressed me with how things came. Nothing was damaged and things were packed in a way that minimized the potential for issues.
My only qualm was with the tape, pictured on the left side that keeps the hopper closed during shipment. Initially when I tried to remove it, I ended up slightly scratching the lid of the hopper. The adhesive took roughly two weeks to come off on it's own.
After watching a Harry Soo video from December 2020, it appears as if they use blue Painter's tape instead of Masking tape, which should address the issue above.
Setting Up the Grilla Grill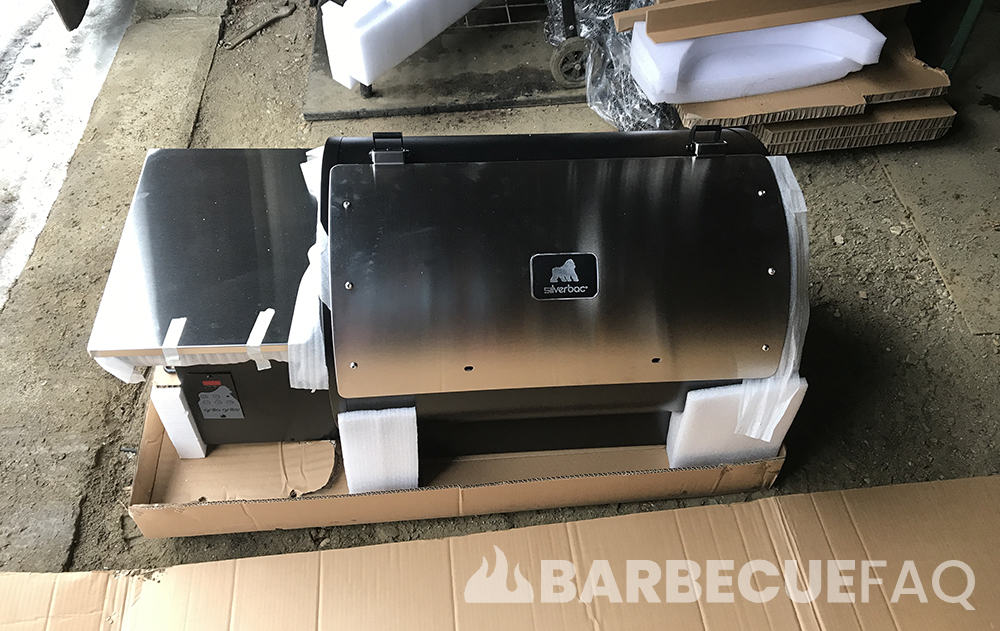 While I'd consider myself to be a stalky person, I knew that it was in my best interest to call my father to help me place the grill chamber atop the base. I was glad that I made this decision as it would of been cumbersome to do so on my own.
Note: I knew before ordering the Silverbac that it was an all steel construction. I also knew that the grilling chamber was a higher gauge steel (16 gauge) than my last Pellet grill. A quick look at the technical specifications above tells us that the overall weight is 170 lbs.
The instructions were fairly straightforward. Overall, assembly took at most an hour to do. Again, you can read the manual to have a preview of what assembly looks like (page 6): Assembly Instructions.
I will say, it was nice to have tools that were actually decent. This is the first time I've seen a company provide me with an actual screwdriver.
After following the instructions, it was time to season the grill. Again, this process is outlined in the manual, however they are as follows:
Clean upper and lower cooking rates with soap and water.
Fill the hopper with cooking pellets.
Plug the grill into a 110v AC grounded outlet.
On your first start, remove the lower cooking grate, grease pan, and heat baffle.

Your goal is to be able to see the fire chamber, the igniter rod, and the end of the auger where pellets fall. This process ensures that the auger and igniter work. All these components are pictured below in the "Cleaning and Maintenance" section.

Turn the grill on. When this happens, look inside the fire chamber, the igniter rod should turn a red-hue in 1-2 minutes (do NOT touch).
Once the pellets have traveled by way of the auger tube and have started to drop into the fire chamber (2-4 minutes) you can turn the grill off.
Place the heat baffle, drip pan, and lower grates back on the grill.
Set the temperature to 450 degrees Fahreheit and allow the grill to run for 45 minutes.
The above process pre-primes the auger with pellets and the high temperatures helps to cure the high-temperature paint.
The grill can give off a slight odor during this initial seasoning/burn-in time. Grilla Grills notes that this is entirely normally.
Grilla Grills: Ease of Use
One of the biggest reasons people invest in gas-powered grills is because of how easy they are to use. You simply dial a knob and it outputs the temperature, similar to a range or oven.
If you're someone who is on the fence about owning a pellet grill, don't be, I'd wager to say that they're easier to care for and operate than Gas Grills. Not to mention, if you buy from a manufacturer that actually cares about their products, it will last you much longer.
Regardless of brand, most pellet grills essentially work like this:
1. Plug the pellet grill into an outlet.
2. Load up the hopper. In the case of the Silverbac, it has a 20-lb pellet hopper. Simply dump the pellets in and you're done.
Note: The Silverbac hopper features a pellet dump. If you opt to use a different type of wood based on the meat, it's easy to add and remove pellets.
3. The Silverbac Alpha features a PID controller which allows you to digitally set a temperature and maintain a +/- 5 degree Fahrenheit difference. However, you could also use the standard mode which has more of a temperature swing (results in more smoke due to smoldering of the pellets).
4. Upon setting the temperature, leave the lid open and the auger will begin feeding the fire chamber with pellets. Initially as the pellets ignite it will create A LOT of smoke, this is normal.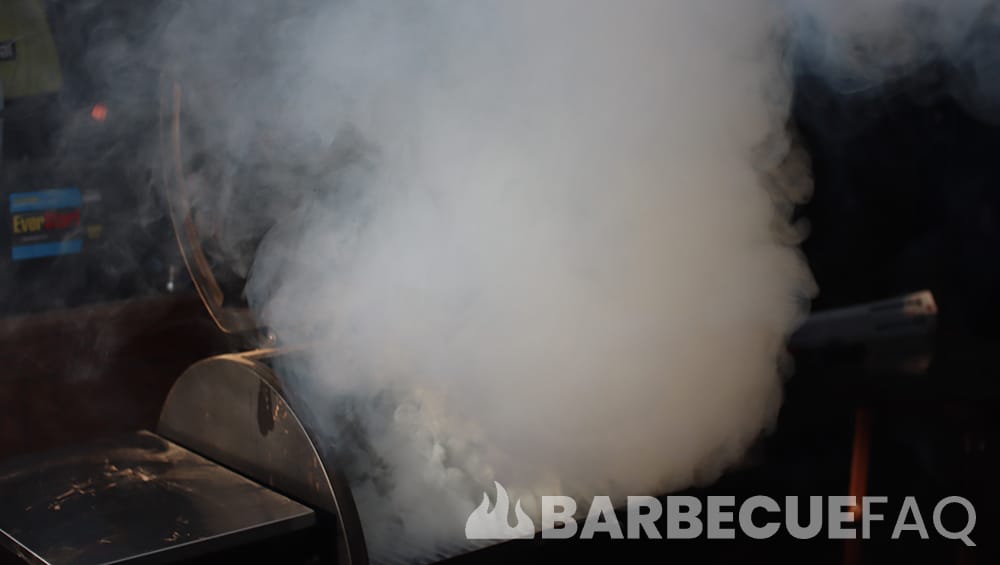 5. Once the smoke clears, you can close the lid and allow the temperature to build. Due to the superior insulation of the Silverbac, this happens quite quickly.
6. Once your desired temperature is met you can add your food.
The above process is fairly straightforward. However, the process can change based on what you're cooking.
If you're smoking, you may even opt to probe the meat, which again is straightforward. Simply plug the probe into the port and slide the probe through the pre-drilled probe hole and into the meat.
Shutting Down the Grill
I will note that the shut down process was a bit different from other pellet grills. With that said, I also understand why it's necessary.
Once your food is done, you need to follow the shut-down process:
Dial the temperature down to 180 degrees Fahrenheit and leave the lid open.
You'll start to hear the grill sound like it's "pushing" air through the system and the auger won't dump pellets anymore.
The temperature read-out on the controller will start to fall.
Once the temperature hits 180 degrees F, you can press and hold he power button. After doing so there will be a code that pops up on the controller: C 5.
The code details the number of minutes before the grill turns off. You will be able to see the numbers go down from C 5, C 4, C 3, C 2, C 1 and then it will power off.
Close the lid.
To note, during shutdown I've had several times where I drop the temperature down to 180 and then walk away to enjoy the food I just cooked. Only to walk back and find the code: ErL.
This code means the grill was below 110 degrees Fahrenheit for 10 minutes.
Cooking/Grilling/Smoking
In the 10 months that I've owned the grill I've cooked Hamburgers, Hot Dogs, Steak (ribeyes, tips, etc), Chicken (thighs, breast, wings, etc), Fish, Vegetables, Fruits, and a ton more.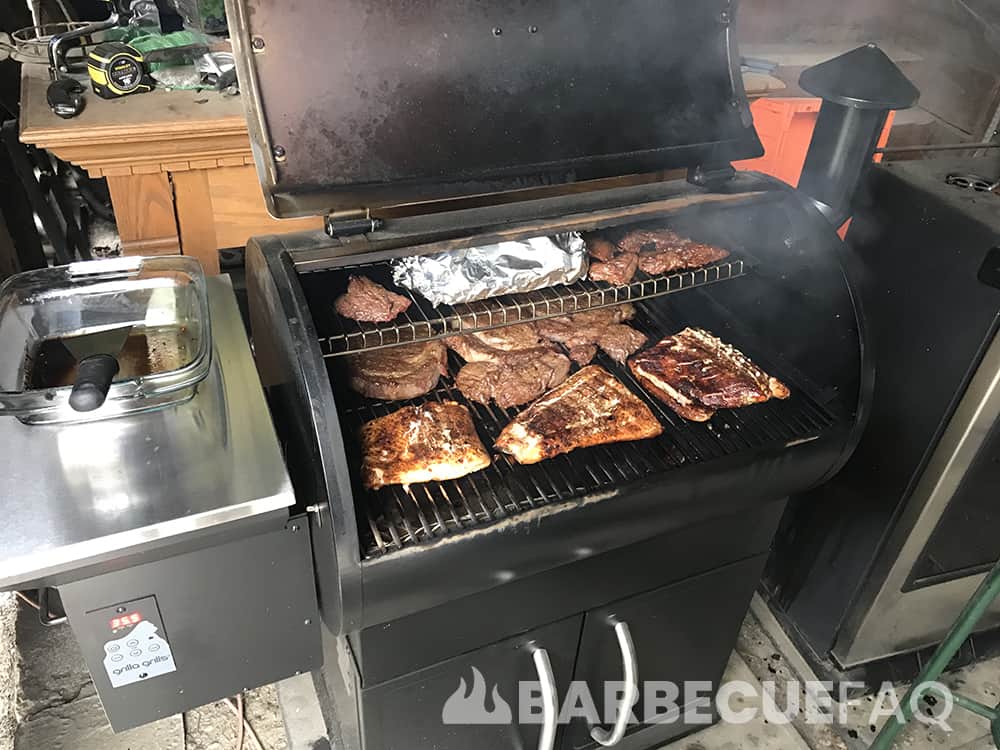 I've also smoked Brisket, racks of ribs (I still prefer my Pit Barrel for ribs), Pork butts, Hams, etc.
If you're cooking steak or hamburgers and hotdogs for a cookout, the PID controller (mode 1) will set and maintain those temperatures. If you're after more smoke, the standard mode (mode 2) definitely has more of a swing and as a result, more smoke.
I'm not sure if you can tell from the photos above, but I live in New England. We have terribly cold winters and even when it was -2 degrees Fahreheit out, the Silverbac had no trouble maintaining temperatures.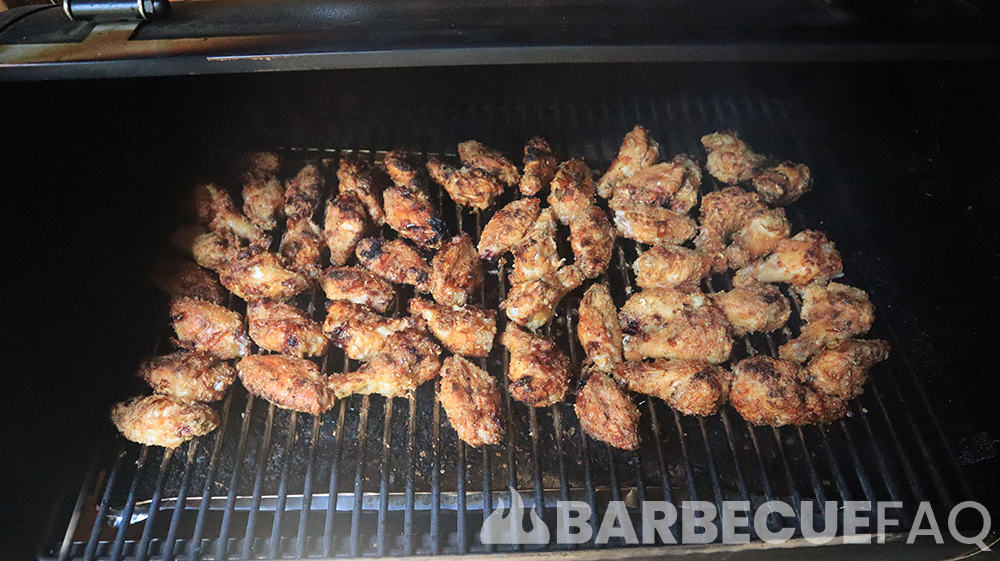 I've used pellet grills for roughly 6 years. In that time I've tested an upwards of 20+ brands for pellets. Needless to say, the brand and type of pellets you use can have an impact on smoke output.
Some brands feature compressed pellets made primarily of fillers (alder and oak) and scented woods (wood oils).
If you're planning to use a pellet grill to smoke, brands like Lumberjack, CookinPellets, BBQer's Delight, B&B are solid and feature exactly what's stated. You can read my reviews of wood pellets and also read about what makes a good pellet for a pellet smoker.
I think it's important to quickly address a common pellet related question:
"Do you have to use the same name brand pellets?, ie Pit Boss Pellets with Pit Boss grills or Grilla Grills Pellets with Grilla Grills?"
Grilla Grills notes that you can use any brand you want. Just because you own their grill DOES NOT mean you have to use THEIR pellets.
Grilla does note in their manual that the Silverbac is "only approved for burning barbecue wood pellets." They go on to qualify this statement by listing general specifications for barbecue pellets:
100% Hardwood
1" long or less in length
1/4" diamter
Less than 2% ash content
Less then 2% fines
Under 10% moisture content
Approximately 8,200 BTUs per lb
About 40 lbs per cubic ft. density
I remember reading of other brands requiring you to agree to only use their pellets in order to maintain warranty coverage. This practice is illegal, and you should avoid any brand with conditional warranty coverage.
Cleaning and Maintenance
Something my Father taught me about grills was that they last a lot longer when you take proper care of them. That means reading the provided care instructions and regularly cleaning.
Grilla grills offers lots of details in regards to maintenance and cleaning instructions. After previously owning a pellet grill, I sort of knew what to expect.
While page 14 of the manual details exact "Maintenance and Care" instructions, some sections are somewhat vague, granted they have to be as Grilla Grills has no way of knowing what you plan to cook/smoke.
Typically, I clean my Silverbac every third cook. This is usually sufficient for short cooks like Steak, Chicken, Fish, etc. Something that doesn't require a lot of time (build-up of debris from pellets) or large quantities of food (development of grease and foodstuff on the drip pan/aluminum foil).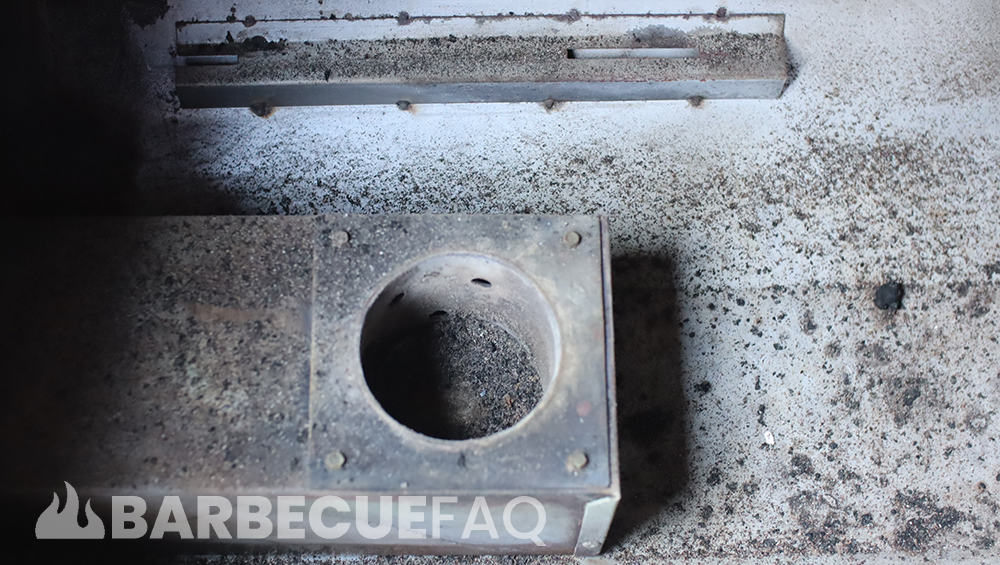 For instance, if you intend on smoking a brisket for 8+ hours, you'll likely need to clean the grill the next time you intend on cooking.
Over time you'll learn when it becomes appropriate to clean the grill. I would say the longest amount of time I would go between cleaning is 3 cooks.
What Does Cleaning Look Like?
In terms of cleaning the grill, invest in the following items:
Wire Brush for the Grill Grates
Vacuum Cleaner (if you own a pellet grill, you likely have access to an outlet/extension cord)
Aluminum Foil (for the drip tray) - I use Great Value (Walmart brand). Look for the large sheets.
The above is really all you need in order to properly clean the grill.
The following is a typical cleaning day for the Silverbac:
1. Use Pliers to grab the grill grates and place to the side.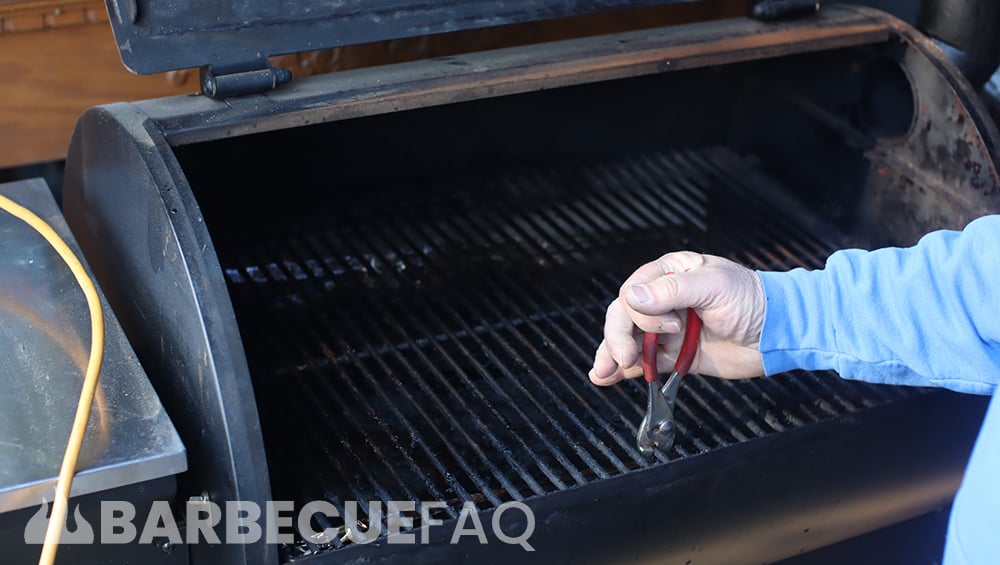 2. Remove the drip tray and place to the side.
3. Remove the heat baffle.
4. Grab your vacuum cleaner and use it to remove the pellet dust and debris that has accumulated in the fire chamber and around the inside of the grill. Pay attention to areas like the drip trough and ensure there are no obstructions.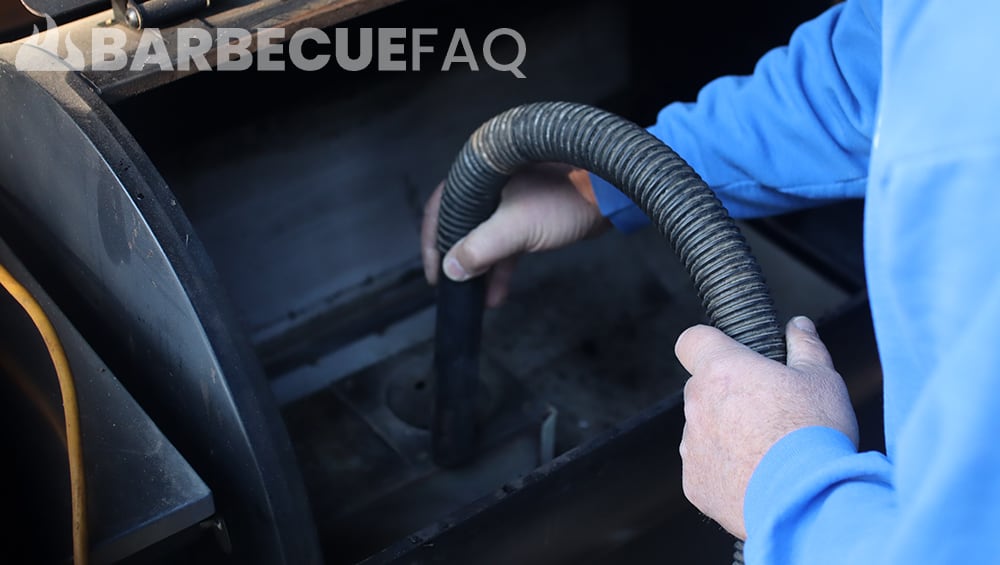 5. Place the heat baffle back in the grill.
6. Remove the old grease covered aluminum foil from the drip tray and discard it. Place new aluminum foil on the drip tray and place back in the grill. Ensure that the drip tray is sloping downhill.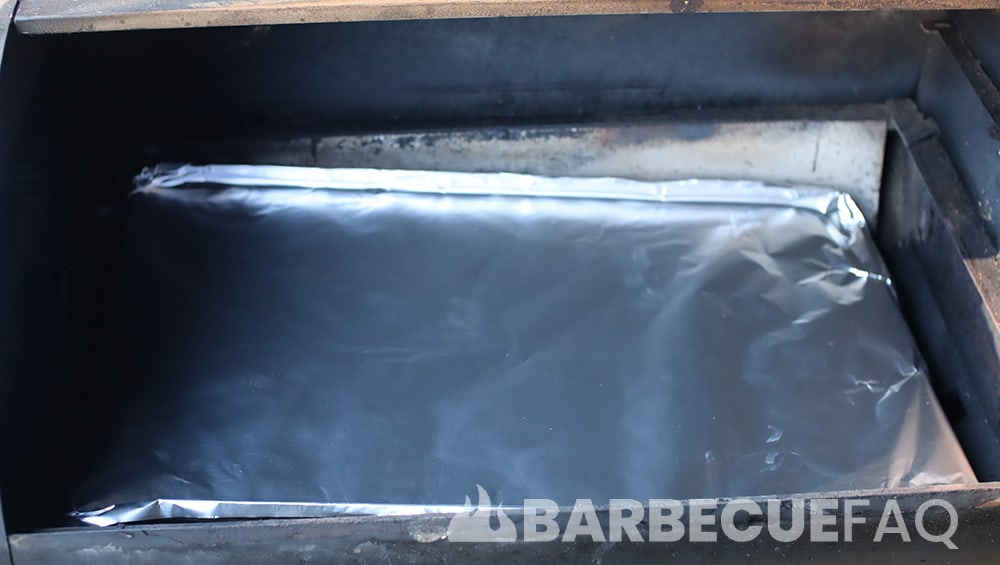 7. Place the grill grates back on the grill.
8. Heat up the grill to your desired temperature and allow the old foodstuff to fall onto the new aluminum foil laden drip tray.
9. Use your wire brush to remove debris from the grates. I typically clean them hot rather than cold as it's easier to do so.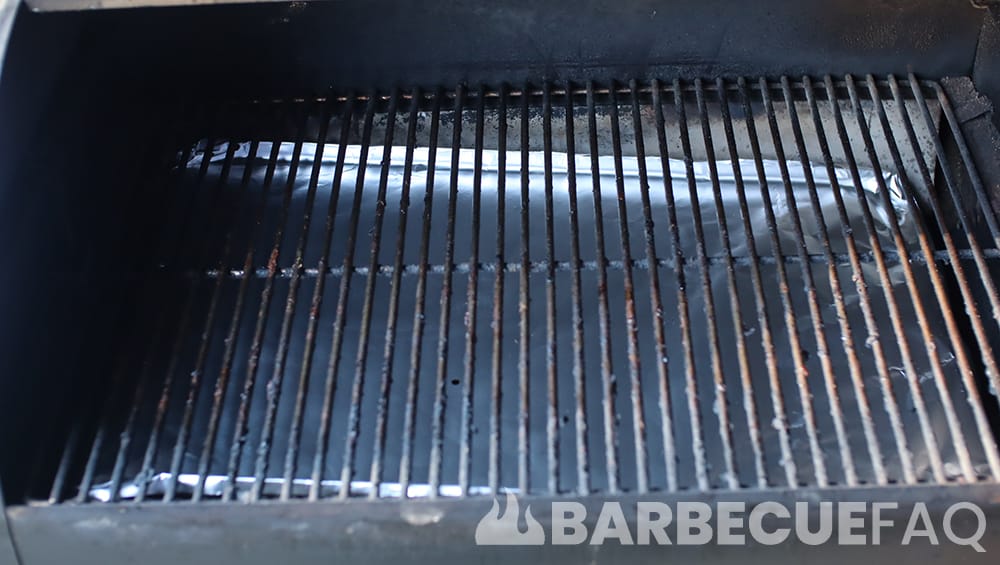 Overall, this process maybe takes 10 minutes to do. After which, your Grill is now up to temperature and ready to cook the next meal.
Avoid using smaller sheets of aluminum foil. I've noticed that they tend to leak no matter how tight I wrap the drip tray. It can be a real pain when removing the old foil.
Final Thoughts
There are a number of reasons to like the Silverbac. To be honest, in the 10 months I've owned the grill, I've yet to have any sort of issue or something i'd change or add-on. The grill operates as expected and consistently cooks excellent food.
Over-time, I plan to update this review with progress pictures and updates. Just based on how well this grill functions and the thought put into the features and materials used, I can only assume this will last past the generous warranty of 4 years.